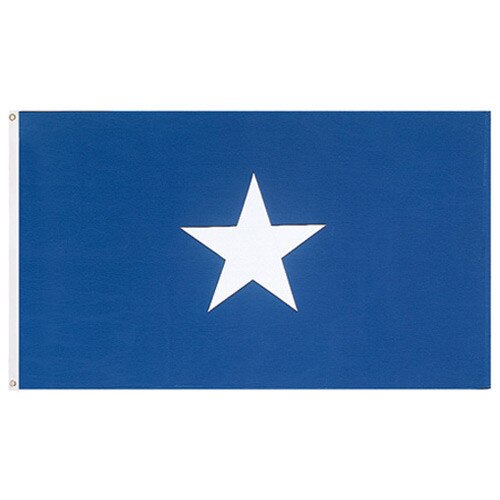 Details
Bonnie Blue flags are one of America's most treasured historical banners and feature a single five-pointed star on a blue field. Carrot-Top's Bonnie Blue flags showcase:
Beautifully woven Nylon that dries quickly
Strong Canvas header and solid brass grommets
Exquisite stitching & intricate seams
3'x 5' size, sure to fit your flagpole
The flags are made in the USA
Designed for moderate climates with mild winds
Bonnie Blue flags were first used in 1810 to represent the Republic of West Florida, an area that included the residents of Alabama, Mississippi and parts of Louisiana. Later, the banner was called the Burnet Flag and was adopted by the Congress of the Republic of Texas. Bonnie Blue flags also proudly represented the Confederate States of America at the start of the Civil War.
Our Bonnie Blue flags are fashioned with lightweight nylon that waves beautifully in the slightest breeze. These flags display a blue background and a single white five-pointed star. Our vast assortment of flags and banners includes some of the finest flags obtainable. Carrot-Top's unique collection of American flags showcases our exclusive Patriarch® Polyester Flag and our Beacon® Nylon American flag. Shop our other historical items such as our Historic U.S. flags. Buy our U.S. flag lapel pins and share great tokens of history affordably priced to give to others. For more information about our Bonnie Blue Flags, please fill out our contact us form, and one of our Customer Care Professionals will contact you!