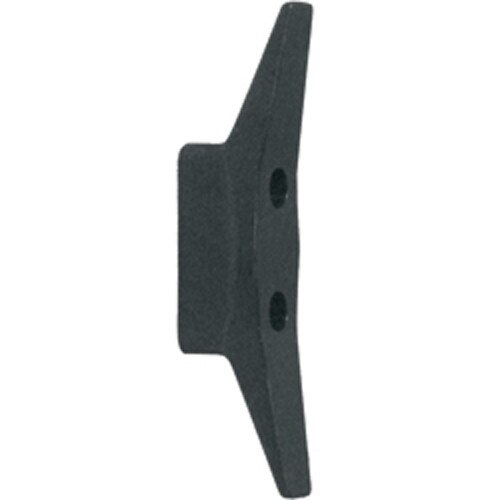 Fiberglass Flagpole Cleats
Details
Fiberglass flagpole cleats are designed to be used with our fiber glass flag poles. These cleats are ideal for use in coastal areas due to resistance to rusting and weathering. Fiberglass cleats are also non-conductive and ideal for playgrounds or high traffic areas most likely to be affected by lightning strikes.


Fiberglass flagpole cleats are available in black and white colors to suit your flagpoles. For more information about these cleats see the description tab below.


Fiberglass flagpole cleats require very little maintenance and are subject to the least amount of weathering and oxidation. These cleats are designed specifically to be used with our fiberglass flagpoles and hold the halyard securely on the flagpoles.


The fiberglass flagpoles cleats are available with a matte-black finish and a white finish. Both cleats feature two screws to fasten the cleat on to the flag pole.


See our full range of flagpole accessories for both indoor and outdoor flagpoles. These accessories include all the parts you will need for a full-fledged flag display. Browse through our range of American flags and State flags, our exclusive Beacon® nylon American flag and Patriarch® polyester American flags are of the highest quality. For further details, please fill out our contact us form and one of our Customer Care Representatives will be in touch with you.