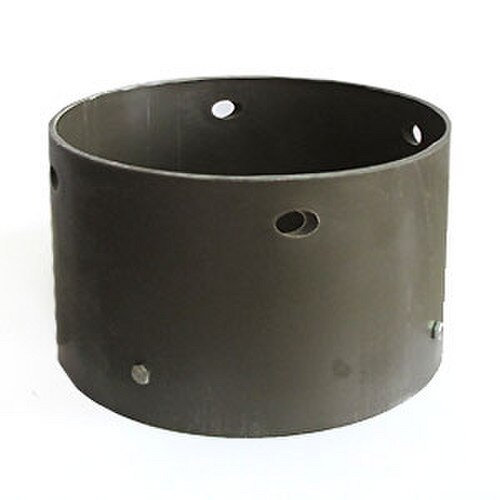 Flagpole Lighting Concrete Pour Kit
Details
Our Flagpole Lighting Concrete Pour Kit is an ideal additional purchase when acquiring an in-ground flagpole lighting option. Complete with the necessary components, the concrete pour kit will greatly assist with the installation of your chosen in-ground flagpole light. Please note: Installation by a professional electrician is highly recommended.To order the Flagpole Lighting Concrete Pour Kit, please enter your desired quantity below and click the "Add to Cart" button. For more information, see the description tab below.
The Flagpole Lighting Concrete Pour Kit weighs approximately 3lbs. and measures 10" in diameter and 6" in height. Included with your purchase are 4 screws, the 10"x6" cylinder and a flat board with pre-drilled screw holes. The Concrete Pour Kit allows your in-ground flag pole lighting systems to be installed with ease. Please contact your local electrician for any questions about the installation process and how to best prepare your location.
In addition to the In-Ground Flagpole Light, Carrot-top Industries also offers above-ground, commercial solar and residential flagpole lighting options. To browse the lighting options available through our company, browse our Flagpole Lighting to see which style will best fit your needs. Also available is a wide array of outdoor flagpole accessories. Everything from halyard and snaphooks to trucks and flash collars, we have all necessary components for keeping your existing flagpole display looking its best at all times. For the perfect finishing touch, our outdoor American-made United States flags always add a level of patriotism that will never be questioned. Available in our Beacon® Nylon and Patriarch® Polyester, we are sure to have the flag for your weather conditions. For more information or to inquire about an item not shown here, please fill out our contact us form and one of our customer care representatives will reach out to you!