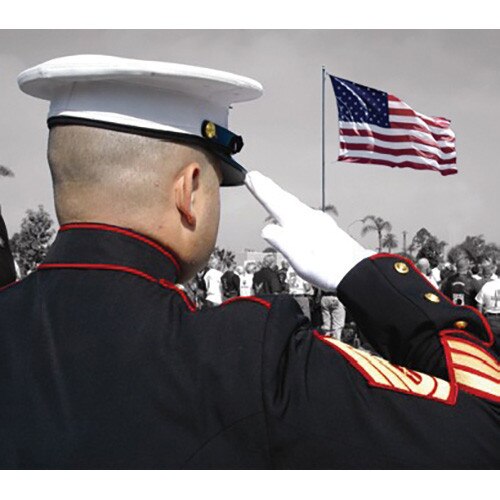 G Spec Flag - Government Specification American Flags
Details
Full Product Details of Our G Spec American Flag:
The G Spec flag is available in both two-ply mercerized cotton and industrial-strength nylon. Both flags feature lock-stitched seams that are guaranteed to resist fraying and uses color-matched thread, ensuring vibrant colors.
Four different official American flag sizes (1:1.9 fly ratio)
Sizes range from 2' 4 7/16" x 4' 6" to 10' x 19'
Ideal for use in government institutions
Features lock-stitched seams with material and color-matched thread
It can be used in both indoor and outdoor displays

Made in the U.S.A.

See below for more details
Government Specification American Flags: Cotton Vs. Nylon
Cotton G Spec Flag Features
Two-ply mercerized cotton with a polyester core makes the fabric stronger than traditional cotton. Mercerized cotton provides a more lustrous finish to the material and resists water better than traditional cotton. The flag features individually embroidered stars and sewn stripes with fray-resistant stitching on the fly end, a reinforced header, and brass grommets.
They are not intended for outdoor use, except as a single-day display, as cotton may bleed if it gets wet.
Honor loved ones with an official interment flag. Our government-specified cotton 5' x 9' 6" American flag features full-size 3" stars. This size and material type is the standard flag issued by government agencies.
Nylon G Spec Flag Features
Perfect for outdoor use. The nylon flag is extremely durable and holds up well in all-weather situations.
A nylon U.S. flag is also designed to be extremely lightweight and fly proudly with the lightest breeze.
The nylon flag features embroidered stars that stand proud on a blue plane and sewn stripes, and fray-resistant stitching on the fly end with a reinforced header and brass grommets.
Flagpole Sizes for Official American Flag Sizes
2' 4 7/16" x 4' 6" recommended for use on 15' to 20' flagpoles
3' 6" x 6' 7 3/4" recommended for use on 20' to 25' flagpoles
5' x 9' 6" recommended for use on 30' to 40' flagpoles
8' 11 3/8" x 17' recommended for use on 50' to 60' flagpoles
Are You Exploring Different Types of U.S. Flags?
Please browse through our U.S. military flags for Army, Marine, Navy, Air Force, Coast Guard, Space Force, National Guard, Merchant Marine, POW/MIA, and veteran flags, along with other military products. Our military flags feature official government-specified designs.
Also, feel free to check out our top-seller exclusive American flags brands Beacon® Nylon American Flags and Patriarch® Polyester American Flags.
Carrot-Top Industries at Your Service!
For further details, please fill out our contact us form, and one of our Flag Pros will be in touch with you.