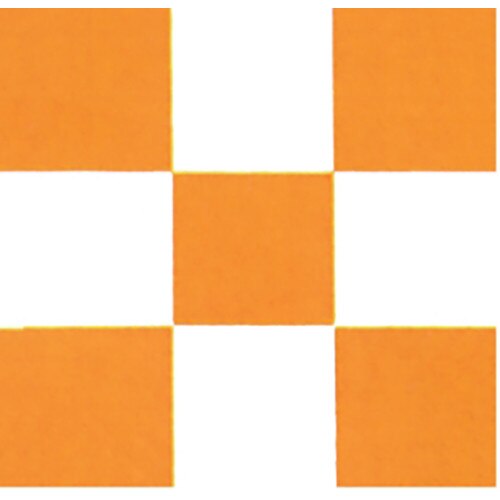 Orange And White Checkered Flag
Details
Our Orange and white checkered flags are strong, long-lasting durable flags made with tough, heavy-weight nylon. The flags feature a white and orange checkered design pattern to increase visibility and are widely used at airports and construction sites. These safety flags are available in one size and three different finish and heading options. For more information about our Orange and white Checkered airport flags see the description tab below.
Our Orange and white checkered flags are 3' x 5' and feature a single reverse image. Heading and finish options include one of three choices: grommets, a pole sleeve or mounted. Choose the finish option that best suits your location needs. Orange and white Checkered Flags with a pole sleeve will accept flagpoles that are to 1" in diameter. These flags may also be mounted onto a natural wood pole while the Orange and white checkered flag with grommets features a canvas heading and brass grommets. These flags are designed to maximize safety and are often used for signaling airplane traffic to safe zones, marking construction, and more. Flags may be attached to vehicles to alert planes in the sky and on the ground. Carrot Top also features nylon airport windsocks in three sizes.
We also offer a broad range of products, including flags, custom products, and patriotic items. Our custom products include flags and banners that all may be recrafted with your images and artwork. Patriotic items include our patriotic polyester windsock flag and nylon American flag windsock. For further details, please fill out our contact us form, and one of our Customer Care Representatives will contact you.