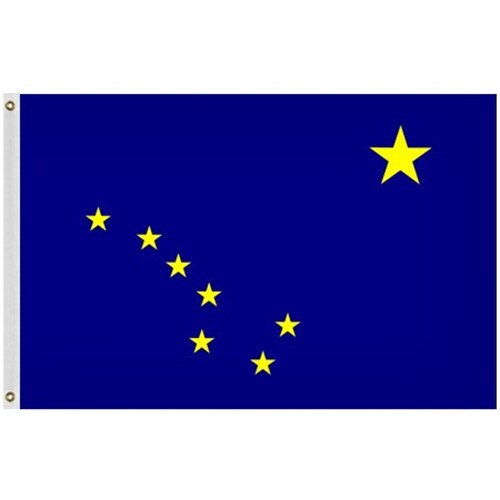 Details
Full Product Details of our Alaska Flags: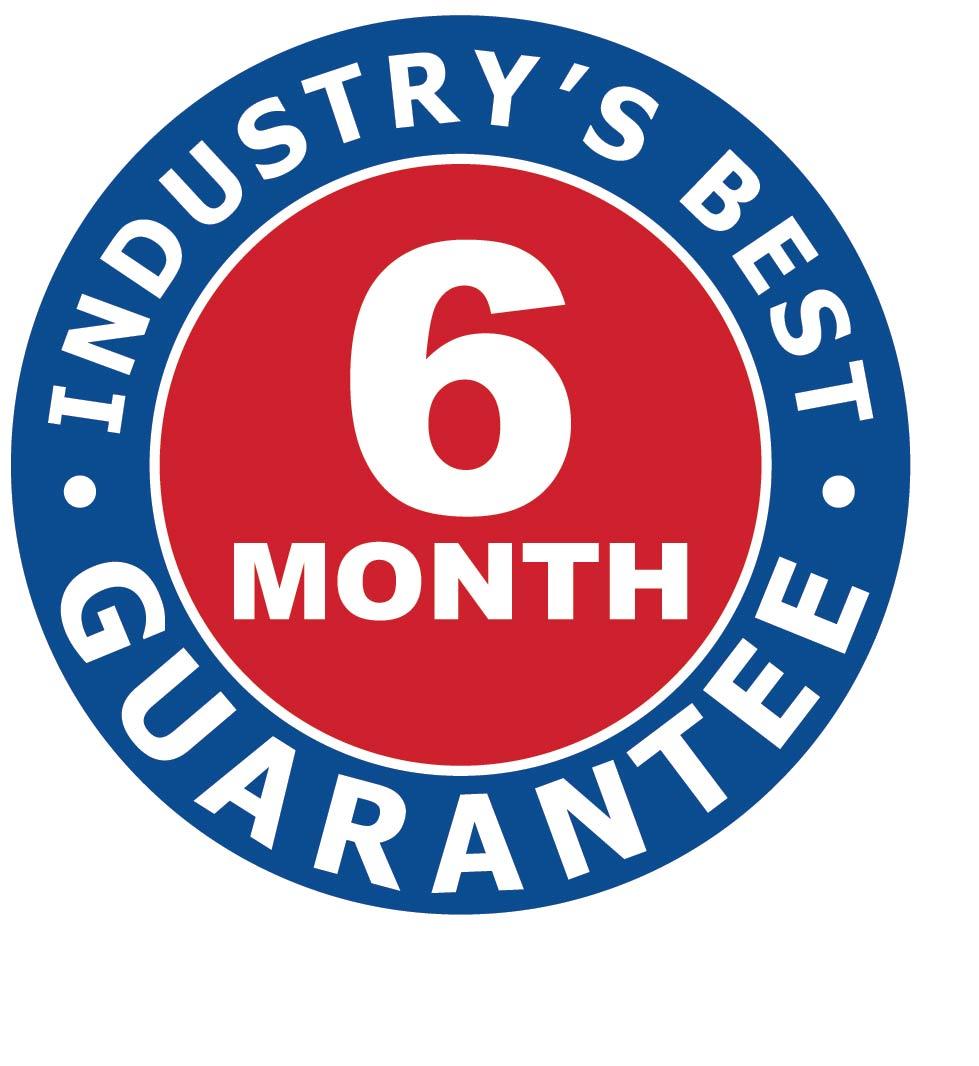 Show off your pride in the "Last Frontier" with our durable outdoor Alaska flags! Designed to withstand wind, shine, or snow, these flags are perfect for Alaska's harsh climate. Choose from three excellent fabrics, including our exclusive Beacon® nylon and Patriarch® polyester, both backed by a six-month guarantee. Order your Alaskan flag today and experience the unmatched quality of Carrot-Top flags!


Single-reverse finish with mirror images on both sides

Durable canvas header with two rust-resistant brass grommets (flags 6'x'10 and smaller)

Steel-infused roped headings and one brass grommet on 8'x12' flags

Industry's best guarantee when you purchase Beacon® Nylon or Patriarch® polyester outdoor state flags

Huge size selection to match your flagpole

Made in the U.S.A
Outdoor Alaska Flags for Sale in Three Fabrics!
Our Alaska flags are for sale in three fabric types and several sizes. Fill out our contact us form if you need help choosing the right Alaska flag for your needs.


Outdoor Beacon Nylon Alaska Flags
Our nylon flags are considered the best all-around flag for mild weather. TheirSolarGuard® 200 denier nylon fabric, specially treated to resist UV radiation, makes them lightweight and fade resistant. Choose nylon Alaska flags if you experience mild weather or plan to hang your flag on a wall-mounted flagpole. These flags put less strain on the pole than polyester flags (polyester flags can sometimes break these poles, especially when wet). Nylon outdoor Alaska flags are for sale in seven sizes: 12"x18", 2'x3', 3'x5', 4'x6', 5'x8', 6'x10', and 8'x12
Outdoor Patriarch® Polyester Alaska Flags
Crafted from tough, two-ply polyester with a cotton-like texture, our polyester flags are the best option for areas experiencing extreme winds. They are heavy-duty and resist fraying and tearing during high winds better than nylon flags. Order our polyester Alaska flags if you live in any area that experiences high winds, such as the coast or mountains. Sizes available: 3'x5', 4'x6', and 5'x8'.
Patriarch® Tough-Ply Poly Alaska Flag
Our brand-new outdoor flag fabric combines the durability of traditional polyester with a lightweight, long-lasting design. This flag is crafted from 100% polyester and has a four-ounce open weave, which minimizes bulk and fabric strain. As a result, it is ideal for regions with high winds and wet conditions. Tough-Ply Poly Alaska flags are for sale in three sizes: 3'x5', 4'x6', and 5'x8'.
Get Creative with Your Flag Display Today!
Carrot-Top's wide range of products allows for creativity when setting up your flag display. Pair your Alaska state flag with our outdoor Beacon® Nylon American Flags or outdoor Patriarch® Polyester American Flags for a stunning showcase of state pride.


Generally, your US and outdoor Alaska flags should be in the same flag fabric to ensure a uniform display. If you plan to fly your two flags on the same flagpole, please make sure your US flag is one size larger and flies on top of your state flag, so you do not violate the flag code.


Those looking to add a third flag to their display should consider our military flags. Carrot-Top sells many officially-licensed military flag designs, including Army, Navy, Marine Corps, Air Force, Coast Guard, and POW/MIA flags. These flags are great additions to any collection of state of Alaska or US state flags.

For businesses, our custom flags are a great way to showcase branding with pride. Read our FAQ to learn about our custom flag process.


Brief History and Symbolism of the Alaska State Flag
The flag of Alaska holds a unique and fascinating history. In 1926, the American Legion held a state flag design contest. 13-year-old Native Alaska Benny Benson submitted the winning design.

His flag featured eight gold stars, seven arranged in the configuration of the Big Dipper, the last symbolizing the North Star. As the northernmost state in the US, the North Star holds deep significance, guiding travelers and adventures through Alaska's vast wilderness and unforgivable terrain. Each star sits on a dark blue plain. This symbolizes Alaska's clear sky and state flower, the forget-me-not.

Benny Benson's winning design became the official territorial flag and continued as the official state flag when Alaska attained statehood in 1959. Today, the Alaska state flag is a cherished symbol of pride and unity for its residents, evoking a sense of awe for the magnificent landscape and rich heritage of the "Last Frontier."
Other Alaska Products for Sale
Discover a wide array of Alaska flags for sale at Carrot-Top Industries! From elegant indoor flags with gold fringe to versatile stick flags and outdoor banners, we have it all. Our thoughtfully curated flag sets ensure you have all the essential pieces for a complete and cohesive display showcasing your Alaskan pride. Explore our Alaska state flag category for an extensive selection to suit your needs. Express your state pride with ease when you shop at Carrot-Top. Order your outdoor Alaska flag today!
Quality, Commercial-Grade Products Built for Long-Term Use
As a proud FMAA-certified retailer, we offer top-notch American-made products, including outdoor American and military flags, state flags, and flagpoles. Our quality products and 40+ years of experience are why businesses and government agencies rely on Carrot-Top for their flag-buying needs. Reach our Flag Pros via our contact us form for expert assistance.