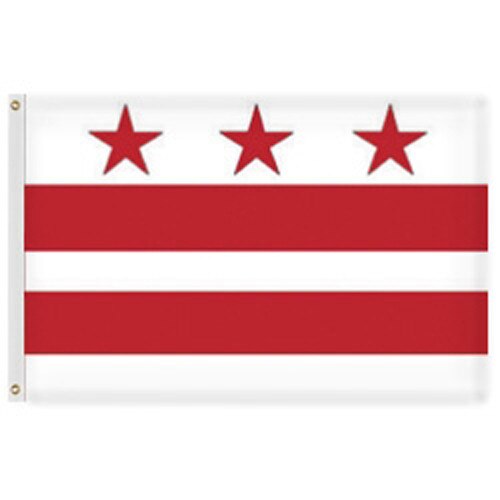 Outdoor District Of Columbia Flags
Details
Full Product Details of Our Outdoor District of Columbia Flag: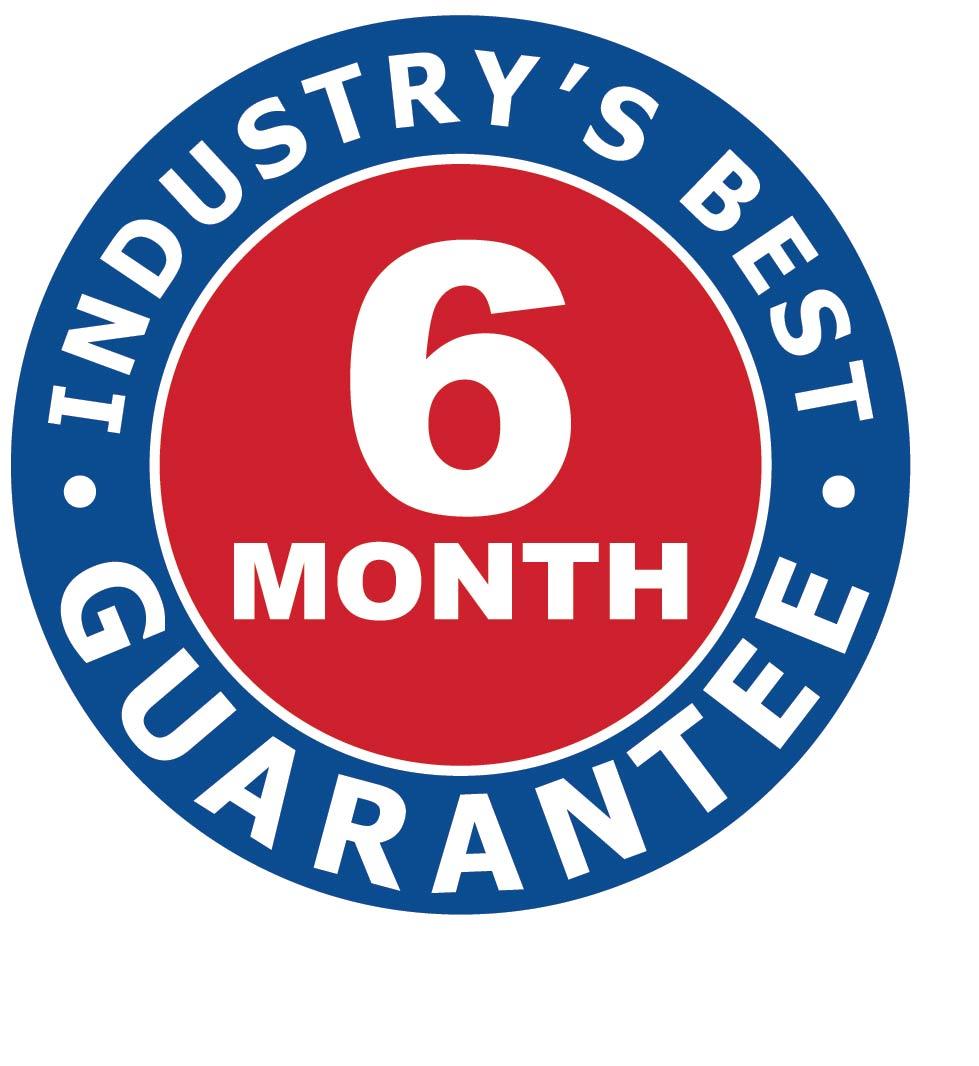 Washington, D.C. residents should choose Carrot-Top flags for their outdoor District of Columbia flag needs. Carrot-Top offers top-rated flags with quality American-made construction, ensuring durability and longevity. With three excellent flag fabrics, including the brand-new Tough-Ply Poly, you can find a flag that suits your preferences and withstands various wind conditions. Shop online today to discover why Carrot-Top is the number one flag provider for large businesses and government institutions. Fly your District of Columbia flag with pride and confidence!
Features strong canvas heading and rust-resistant brass grommets for easy hoisting with halyard

8'x12' flags have two roped headings and one brass grommet for extra strong connection points

Unmatched size selection to match the height of your flagpole

Industry's best guarantee with the purchase of Beacon® nylon or Patriarch® polyester flags

Single reverse finish with mirror images on both sides

Made in the U.S.A
Washington, D.C. Flags: Now for Sale in Three Excellent Flag Fabrics
Please pay attention to wind patterns outside your building to choose the ideal D.C. flag for your business or institution. Washington D.C.'s location on the Potomac River and its proximity to the Chesapeake Bay and Atlantic Ocean can contribute to varying wind patterns within the city. In addition, the city's urban landscape can create wind tunnels and amplify wind speeds in certain areas. Fill out our contact us form to speak to a Flag Pro if you require additional help choosing a flag fabric.
Outdoor Beacon® Nylon Washington, D.C. Flags
Ideal for neighborhoods and areas with mild to moderate winds, the Beacon® nylon Washington, D.C. flags are made with SolarGuard® 200 denier nylon, specially treated to resist UV radiation. Whether flying on a wall-mounted flagpole or hung outdoors, these D.C. flags showcase their vibrant colors and quickly dry after rainfall. Choose from seven sizes: 12"x18", 2'x3', 3'x5', 4'x6', 5'x8', 6'x10', and 8'x12'.
Outdoor Patriarch® Polyester Washington, D.C. Flags
Designed for areas with challenging weather conditions, the outdoor Patriarch® polyester Washington, D.C. flags are crafted from durable two-ply polyester with a cotton-like texture. These flags resist tearing and fraying, making them suitable for areas exposed to extreme climates. Available in three sizes: 3'x5', 4'x6', and 5'x8', they proudly display the nation's capital pride.
Patriarch® Tough-Ply Poly Washington, D.C. Flags
Not sure whether to choose nylon or polyester? Our Patriarch® Tough-Ply Poly Washington, D.C. Flags are a perfect option. Made from 100% polyester with unique Open Weave technology, these flags easily handle wind, dry quickly, and can even fly when wet. The Tough-Ply Poly fabric allows for higher-resolution printing, capturing crisp lines and intricate details on the flag. Choose from three sizes: 3'x5', 4'x6', and 5'x8', for a striking display of the nation's capital pride.
Create a Dynamic Patriotic Display with These Products!
Our American flags perfectly complement outdoor District of Columbia flags, creating a dynamic outdoor flag display. Choose from our best-selling Beacon® Nylon American Flags and Patriarch® Polyester American Flags, both backed by a six-month guarantee for lasting quality. For a uniform look, use the same fabric for both flags. When flown together on the same flagpole, ensure the U.S. flag is one size larger and flies above the D.C. flag to adhere to the U.S. flag code.
Show your support for the armed forces by flying our officially licensed U.S. Army, Navy, Marine Corps, Air Force, Coast Guard, and POW/MIA flags. These military flags honor the dedication and sacrifice of our servicemen and women, showcasing your respect and gratitude.
Schools and businesses seeking a unique touch can opt for our custom flags, specially designed to showcase your branding and attract attention. Our custom flags are the perfect way to stand out and ignite community spirit. Reach out to our Flag Pro to start your custom order and make a bold statement!
Looking to install a new flagpole? Explore our range of residential and commercial-grade options. Our commercial-grade flagpoles have a lifetime guarantee on the shaft and come in varying heights to match the exterior of your building. Just contact our Flag Pros if you wish to purchase a flagpole 80' or larger. Heavy-duty architectural-grade flagpoles are ideal for displaying multiple flags in high-wind areas. Shop online or contact our Flag Pros for expert assistance and guidance.
What Other Washington D.C. Flags Can I Buy?
In addition to our outdoor District of Columbia flags, you can order indoor flags, flag sets, and stick flags in similar designs and patterns. Show off your city pride today with Carrot-Top! Browse our Washington D.C. flag category page for the full list of products. We also carry flags for other major cities, such as New York, Los Angeles, and more. Shop our city flag category page for the full list of options.
History and Meaning Behind the District of Columbia Flag
The District of Columbia flag has a rich and meaningful symbolism. It features three red stars above two horizontal red bars on a white field. The design represents the coat of arms of the Washington family. The three stars may symbolize the three commissioners who ruled over the city, while two red bars represent the Senate and House of Representatives. The flag's simple and elegant design reflects the unity and history of the district while honoring its founding heritage.
Why Buy Your Outdoor District of Columbia Flags from Carrot-Top Industries?
Choose Carrot-Top Industries for your outdoor District of Columbia flags! We are the preferred flag retailer trusted by businesses and government agencies. Our flags are tough and made with commercial-grade materials to last the long haul. As an FMAA-certified retailer, we only sell American flags made in America. If you need help choosing the right flags for your organization, our friendly Flag Pros are here to assist you. Just fill out our contact us form to get started on creating a dynamic and patriotic flag display for your organization!