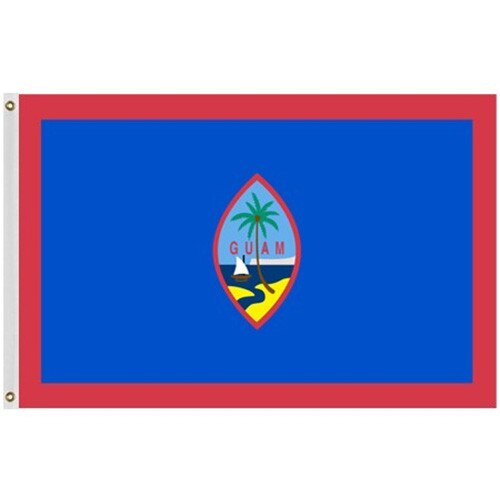 Details
Full Product Details of our Outdoor Guam Flags: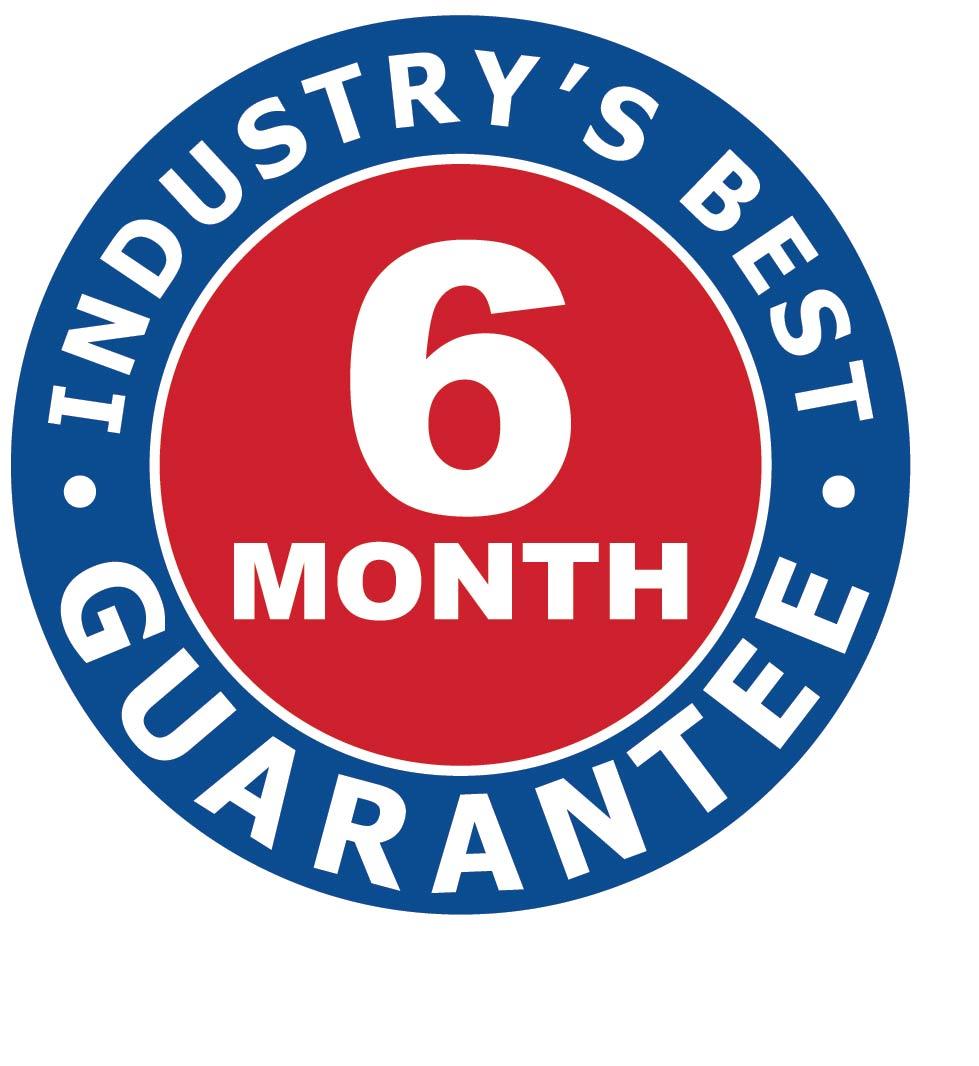 Celebrate your Guam pride with a brand-new outdoor flag from Carrot-Top! Our flags are designed to withstand island rain and wind better than any other. Our three fabric options will exceed your expectations, whether you hoist your flag on a flagpole or hang it on your wall or porch. Order high-quality Guam flags today and discover why businesses and institutions trust Carrot-Top for their flag needs.


Sturdy poly-duck canvas header with two rust-resistant brass grommets (for flags 6'x'10' and smaller)

Metal-infused roped headings and one brass grommet (for flags 8'x12' and larger)

Huge size selection to match the height of your flagpole

Single reverse print with mirror images on both front and back

Made in the U.S.A
The Guam Flag is Now for Sale in Three Incredible Fabrics!
Carrot-Top's online flag store sells the outdoor Guam flag in three fabrics for longevity in any use care or locality. Continue reading to learn which fabric you should purchase, or fill out our contact us form to speak to a Flag Pro.
Outdoor Beacon® Nylon Guam Flags
Celebrate Guam with our outdoor Beacon® nylon flags, crafted from lightweight 200-denier nylon fabric to fly beautifully even in gentle winds. Hang them on your porch, wall, or flagpole with ease. These quick-drying flags are perfect for mild to moderate wind areas or wall-mounted poles. These outdoor Guam flags are for sale in seven sizes: 12x18in, 2x3ft, 3x5ft, 4x6ft, 5x8ft, 6x10ft, and 8x12ft.
Outdoor Patriarch® Polyester Guam Flags
Our outdoor Patriarch® Polyester Guam flags are the best choice for areas with high winds. Crafted from strong two-ply heavyweight polyester with a cotton-like feel, polyester flags can endure tough conditions without fraying or tearing. Available in three sizes: 3x5ft, 4x6ft, and 5x8ft.
Patriarch® Tough-Ply Poly Guam Flag
Patriarch® Tough-Ply Poly Guam flags fly beautifully in wet, windy areas. These flags, made from 100% polyester, incorporate Open Weave technology to reduce the fabric's weight and allow wind to pass through its fibers. This allows the flag to fly more easily and dry faster. These innovative flags are flexible and beautiful, printing in a much higher resolution than standard polyester. Tough-Ply Poly Guam flags are for sale in three flag sizes: 3x5ft, 4x6ft, and 5x8ft.
Outdoor Guam Flags Pair Well with Many Products!
Pair your Guam territory flag with an outdoor U.S.A flag for a striking display. As our best all-around flag, our outdoor Beacon® Nylon American Flags fly well in various wind conditions and hold their color in bright sunlight. Patriarch® polyester United States flags are also an excellent choice if you need a flag that stays intact in windy areas.


For a consistent look, use the same fabric for both your American and Guam flags when flying them on the same flagpole. The U.S. flag should be one size larger and fly above the state flag as per the U.S. flag code.


Looking for a third flag to add to your flag display? Our military flags are a great way to honor the armed forces while expanding your flag collection. Our military flags are officially licensed and come in many designs, including emblems representing the US Navy, Air Force, POW/MIA soldiers, and more. Custom flags also beautifully showcase any business branding or unique logos.
History Behind the Flag of Guam
For most of its history, the Chamorros, the original inhabitants of Guam did not fly a flag, so Guam did not have an official flag until 1948. Guam's current flag features a dark blue field with a narrow red border. In the center, there is a large circle with a sandy beach, a blue ocean, and a palm tree.


The emblem of Guam is shaped like the slingshot stones that the Chamorros used for hunting and sport in the past. The design depicts the mouth of the Hagåtña (Agana) River with a coconut palm in the front. In the background is a cliff known as Two Lovers' Leap. The emblem also includes a representation of a former type of outrigger canoe used by the Chamorros.
Other Guam Flags for Sale
Beyond our outdoor Guam flags, island residents may purchase stick flags and indoor flags, individually or as part of an indoor flag set. Indoor flags feature an elegant gold fringe, perfect for official ceremonies. View our Guam flag category page for the full list of products.
Now Carrying All 55 U.S. State and Territory Flags!
Carrot-Top has worked with top American flag makers like Valley Forge, Eder, and Annin for over 40 years, ensuring we deliver high-quality products. We are the number #1 flag provider for businesses and institutions, offering a wide selection beyond most consumer brands. All 55 US state and territory flags, 195 international flags, and many historic US flags are in our collection. If you need help shopping, just fill out our contact us form to talk to a Flag Pro today!