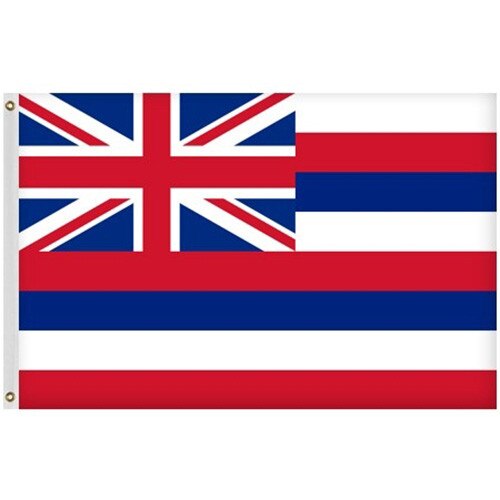 Details
Full Product Details of our Outdoor Hawaii Flag: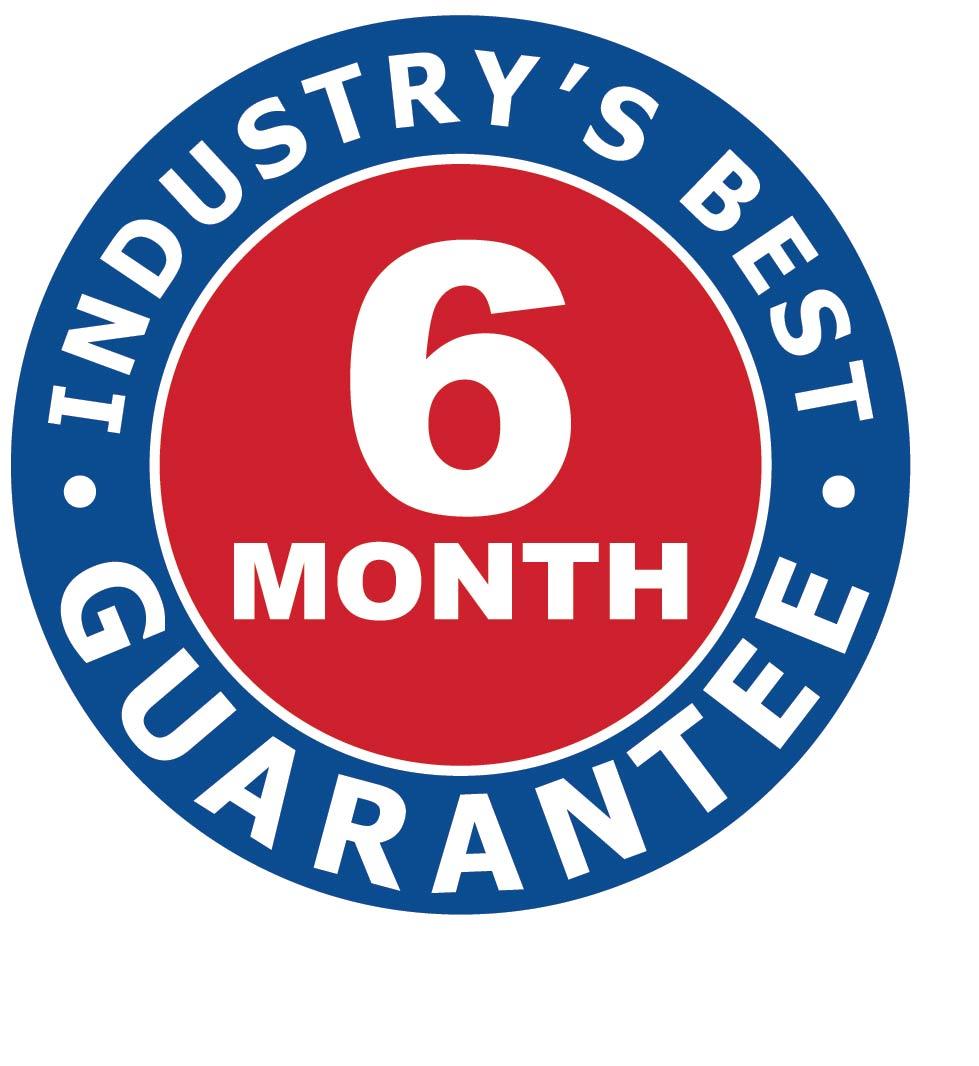 Celebrate the lush nature and rich history of the "Aloha State" with our outdoor Hawaii flags. Our Hawaiian flags are for sale in three durable fabrics. These flags are designed to withstand different climates, ensuring long-lasting beauty no matter where you live in Hawaii. Order your Hawaii flag today and join thousands of satisfied customers who love Carrot-Top Industries.

Six-month guarantee on our Beacon® nylon and Patriarch® polyester fabrics

Huge selection of flag sizes to match the height of your flagpole

Heavy-duty canvas header with rust-resistant brass grommets for strong connection points

Digitally printed with a single reverse finish

Made in the U.S.A
Hawaiian Flags for Sale in Three Excellent Fabrics
If you need help choosing the right fabric, our Flag Pros are just a call or message away. Read on or fill out our contact us form for answers to any of your questions. Here's a comparison of each fabric.
Outdoor Beacon® Nylon Hawaii Flags
Our nylon flags are made using SolarGuard® 200 denier nylon, specially treated for UV resistance to withstand Hawaii's strong sunlight. These flags are fade-resistant and will remain vibrant even after prolonged exposure to the sun. Their lightweight construction allows them to wave gracefully in the gentlest breeze and dry quickly, making them perfect for areas with wet weather and mild to moderate winds. Nylon Hawaiian flags are for sale in seven sizes: 12x18in, 2x3ft, 3x5ft, 4x6ft, 5x8ft, 6x10ft, 8x12ft.
Outdoor Patriarch® Polyester Hawaii Flags
Crafted from durable, two-ply polyester with a soft, cotton-like texture, our polyester Hawaii flags are designed to withstand extreme winds. They are ideal for coastal or mountainous regions, where heavy winds are expected. Available in three sizes (3x5ft, 4x6ft, and 5x8ft), these heavy-duty flags maintain their integrity and colors, making them a perfect representation of state pride in challenging weather conditions.
Patriarch® Tough-Ply Poly Hawaii Flag
Our Tough-Ply Poly flags feature an Open Weave technology that combines the durability of traditional polyester with a lightweight design. Made from 100% polyester spun into a four-ounce open weave, these flags are resilient and quick-drying. They provide an excellent alternative to standard polyester flags, especially in areas experiencing wet weather. Their lightweight construction allows them to dry quickly and even fly when wet. Tough-Ply Poly Hawaiian flags are for sale in three sizes: 3x5ft, 4x6ft, and 5x8ft.
Pair Your Outdoor Hawaii Flags with US Flags and More
Get creative with your flag display! Pair your outdoor Hawaii flag with our outdoor Beacon® Nylon American Flags, known for their fade-resistance and graceful flying in gentle winds. Beacon® nylon US flags are considered our best all-around flag fabric due to their flexibility. Outdoor Patriarch® Polyester American Flags are another great option if you live in an area that experiences high winds. Just make sure your American flag matches your state flag fabric for a uniform display. If you plan to fly both flags on the same pole, ensure the US flag is one size larger and flies above the state flag to adhere to the US flag code.


Are you looking to add a third outdoor flag to your display? Carrot-Top also offers an array of military flags, perfect companions to US state flags. We carry flags for all six military branches and single and double-sided POW/MIA flags, allowing you to honor and support those who serve our nation.


Looking for custom flags for your business? Carrot-Top has you covered! Custom flags are excellent for promoting your brand or displaying your logo. Our experienced team can guide you through the process of creating a custom flag that represents your business for the long haul.


To start your order, click "add to cart," and check out. Our Flag Pros are available to help you shop via our contact us form. Get started on your order today!
Brief History and Symbolism of the Hawaii State Flag
The history of the flag of Hawaii dates back to 1793 when Captain George Vancouver, representing Great Britain, gifted the Union Jack to King Kamehameha I. During that time, King Kamehameha was working to unite the Hawaiian islands into one kingdom. This flag was used until the War of 1812, when the king raised the American flag to appease American interests. In 1816, Hawaii designed a new flag that combined elements from both the American and British flags. The flag had eight alternating red, white, and blue horizontal stripes, symbolizing each of the Hawaiian Islands: Hawaii, Kahoolawe, Kauai, Lanai, Maui, Molokai, Niihau, and Oahu. In 1959, Hawaii became the 50th state of America, the last state to be added to the union.


Visit the Hawaii flag category page to learn more about the flag's history.
Other Hawaiian Flags for Sale
In addition to outdoor Hawaii flags, we offer indoor flags, stick flags, and outdoor banner flags, each displaying the beauty and pride of Hawaii. View the Hawaii flag category page to order your products today!
Carrot-Top is Happy to Help You Shop!
Not sure which fabric is right for you? Our Flag Pros, with a total of 70 years of combined experience in the field, are ready to assist you. They can help you choose the perfect outdoor Hawaii flag tailored to your specific needs. Our outdoor American, military flags, state flags, and custom flags are all manufactured in America, ensuring superior craftsmanship and durability. If you need expert guidance or have any questions, don't hesitate to reach out to our Flag Pros via our contact us form. Show your display with pride and confidence—contact a Flag Pro today!