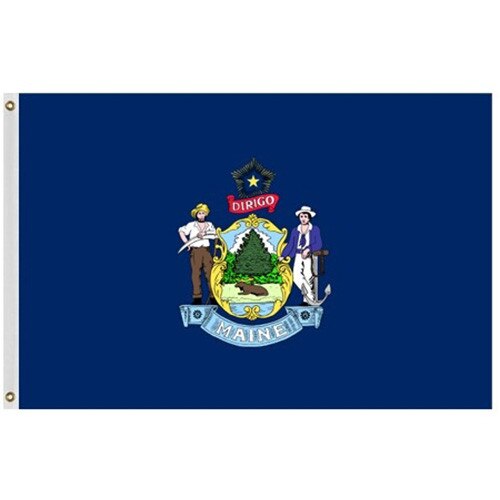 Details
Full Product Details of our Outdoor Maine Flag: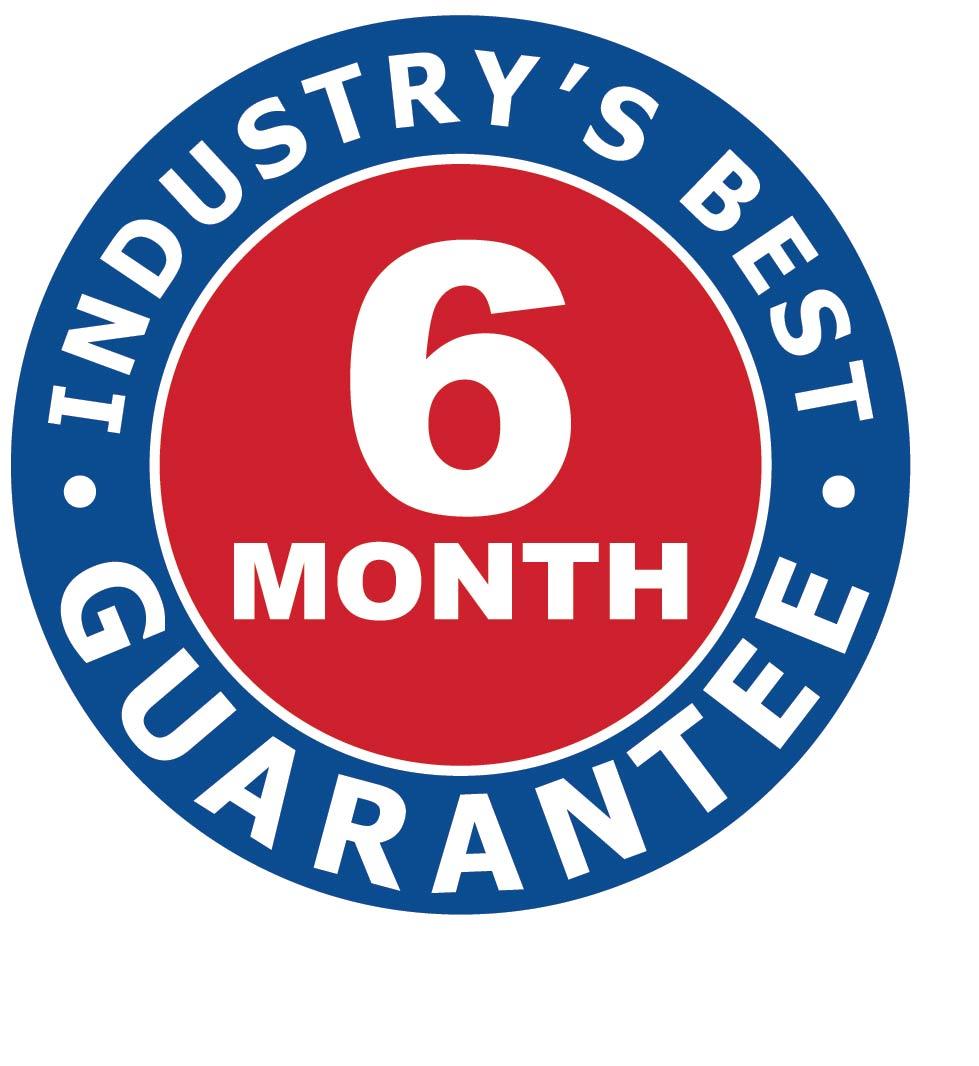 Maine is known for its beautiful nature, fascinating history, and being the northernmost state on the eastern seaboard. Show your state pride with our durable outdoor Maine flags, designed to last no matter where you live in Maine. Choose from three excellent fabrics to find the perfect outdoor ME flag for your needs and proudly display your Maine spirit. Shop now to find the ideal Maine flag for your business!


Unmatched durability — strong canvas header, rust-resistant brass grommets, and reinforced stitching to prevent frays and tears

Hangs easily with halyard rope. 6'x10' flags and smaller have two brass grommets, while 8'x12' has roped headings and one brass grommet for extra-strong connection points

Industry's best six-month guarantee with the purchase of Beacon® nylon or Patriarch® polyester flags

Printed with single reverse with mirror images on both sides

Made in the U.S.A
Outdoor Maine Flags: Now Available in Three Excellent Fabrics!
Our Flag Pros are available if you need help choosing the right fabric for your outdoor Maine flag. Reach out to them through our contact us form, and they will guide you with their expertise and 70 years of combined experience.
Outdoor Beacon® Nylon Maine Flags
Nylon flags wave beautifully in even the slightest breezes. Made of quick-drying SolarGuard® 200 denier nylon fabric, these flags perform well in areas with mild to moderate winds. Their lightweight fabric creates beautiful house flags and wall-mounted displays, as it won't strain the flagpole like polyester flags might. Grab your nylon outdoor ME flag in seven sizes: 12"x18", 2'x3', 3'x5', 4'x6', 5'x8', 6'x10', and 8'x12'.
Outdoor Patriarch® Polyester Maine Flags
Crafted from tough, two-ply polyester with a cotton-like texture, our polyester flags can handle Maine's harsh winters and fierce winds. These heavy-duty flags are great for coastal or mountainous areas. Polyester outdoor Maine flags are available in sizes 3'x5', 4'x6', and 5'x8', combining durability and elegance.
Patriarch® Tough-Ply Poly Maine Flag
Our Tough-Ply Poly flags use Open Weave technology, making them lightweight and durable. Spun from 100% polyester, these flags withstand heavy winds and wet weather. Because these flags use a four-ounce knit weave construction, they weigh less and dry much faster than traditional polyester. Their unique fabric properties can withstand higher-resolution printing, giving you enhanced detail in your flag. Tough-Ply Poly comes in three of our most popular flag sizes: 3'x5', 4'x6', and 5'x8'.
Pair Your Outdoor Maine Flags with US Flags and More

Celebrate your love for the United States with our dynamic outdoor American flags, crafted with unmatched quality and construction. Our outdoor Beacon® Nylon American Flags are the best all-around flags. They resist fading and fraying outdoors and are perfect for areas with mild to moderate weather. Patriarch polyester US flags are another popular option for our customers and come in a wide range of sizes.


Not sure which flag to buy? Use the same flag fabric for your US and outdoor Maine flags for a consistent look. If flying them on the same flagpole, make sure your US flag is one size larger and flies above your state flag to follow the flag code.


Looking for more outdoor flags to add to your display? Our collection of military flags perfectly complements US state flags, reflecting your patriotic spirit. We proudly carry flags for all six branches of the military and the POW/MIA flag. Show your support for our armed forces alongside your state pride with these distinguished military flags.


Custom flags are an excellent choice for businesses looking to make a bold statement. Carrot-Top offers personalized flags tailored to suit your specific needs and brand. Displaying a custom flag showcases your business's identity, values, and uniqueness, making it a great promotional tool for events, storefronts, and more.


A sturdy flagpole is essential to proudly hoist your flags high, especially in Maine's harsh and heavy winds. Carrot-Top has a vast selection of commercial flagpoles, but we highly recommend our heavy-duty architectural-grade flagpole for flying multiple flags. Count on these top-quality flagpoles to withstand the test of time, ensuring your flags wave tall and proud for years to come.
Brief History and Symbolism of the Maine State Flag
Maine became a state in 1820, but it wasn't until 1901 that it got its first official flag: a green pine tree and blue star on a buff, or tan, colored field. This early flag design showcased the state's deep connection to its rich natural resources and position as a shining star among the states in the Union. The original Maine flag flew for only a few short years before being replaced with the current blue flag featuring the state seal in 1909.


Today the state of Maine's flag features a deep blue field and Maine's official coat of arms. The coat of arms depicts a moose and pine tree on the shield, referencing Maine's lush forest and thriving wildlife population. The shield is flanked on both sides by a sailor and a farmer. The north star sits above the shield, representing Maine's former status as the northernmost state in the US. The state's motto, "Dirigo," meaning "I lead" in Latin, embellishes the top of the seal.
Other Maine Flags for Sale
The state of Maine flag comes in many styles and sizes. Those interested can order Maine's current flag design as indoor, stick, and outdoor banner flags. Check out our Maine flag category page to shop for more products.
Flags for Sea to Shining Sea!
Carrot-Top is a certified FMAA retailer that offers businesses and government agencies high-quality American-made products. Offering various sizes, designs, and styles, Carrot-Top is your one-stop shop for expressing your state and community pride. Connect with a Flag Pro via our contact us form for expert guidance to find the perfect products for showcasing your Maine spirit. Show your pride with confidence—contact a Flag Pro today!