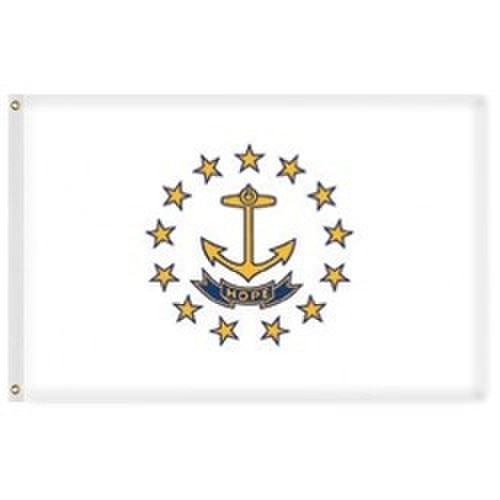 Outdoor Rhode Island Flags
Details
Full Product Details of our Outdoor Rhode Island Flags: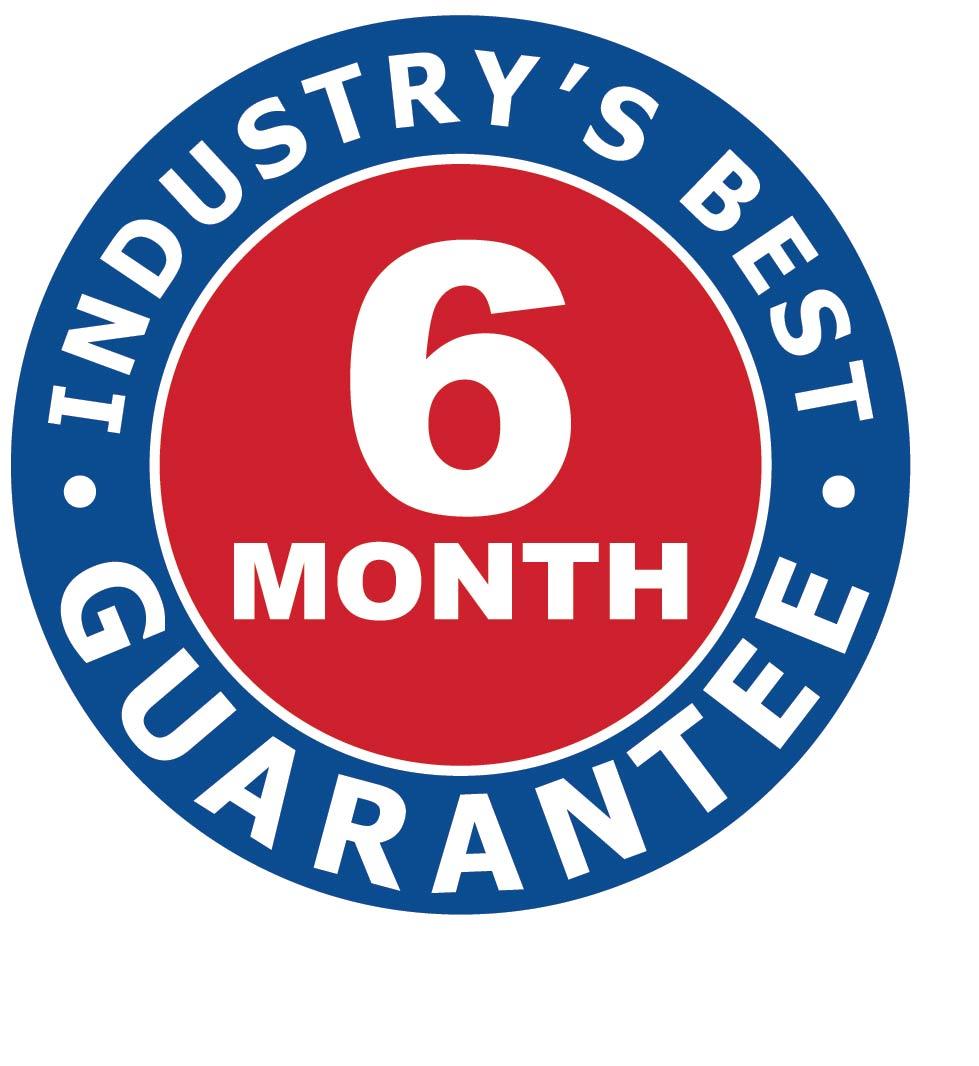 Show your love for America's smallest state with our high-quality outdoor state flags. Choose from three excellent fabrics and a wide selection of sizes to create a spectacular, lasting display. Our flags are durable and suitable for any location in Rhode Island. Choose your flag size and fabric, and then hit "add to cart" to start your order today!


Strong canvas heading and rust-resistant brass grommets that attach to your flagpole with halyard rope

Two roped headings on 8'x12' flags and one brass grommet. 6'x'10' flags and smaller have two brass grommets for easy hoisting

Six-month guarantee when you purchase Beacon® nylon or Patriarch® polyester flags — we'll send you a free replacement if your flag fades, tears, or frays

Single reverse finish with mirror images on both sides

Made in the U.S.A
Now Available in Three Excellent Fabrics!
Our outdoor Rhode Island flags are for sale in three excellent fabrics that outlast the competition. Choose your material based on the wind conditions in your area. Continue reading to learn about our flag fabrics or fill out our contact us form for additional information so you can choose what works best!


Outdoor Beacon® Nylon Rhode Island Flags
Made with lightweight 200 denier nylon fabric, these flags dry quickly and flutter beautifully in even the gentlest breezes. They are the best all-around flag fabric, perfect for areas with mild to moderate winds and ideal for houses, porches, or small storefronts. Our nylon outdoor flags come in seven sizes: 12" x18", 2'x3', 3'x5', 4'x6', 5'x8', 6'x10', and 8'x12'
Outdoor Patriarch® Polyester Rhode Island Flags
Crafted from two-ply polyester with a cotton-like texture, our polyester flags can withstand Rhode Island's fierce winds in coastal regions. They are sturdy and built tough for heavy-duty use. Available in three sizes: 3'x5', 4'x6', and 5'x8'.
Patriarch® Tough-Ply Poly Rhode Island Flags
Using innovative Open Weave technology, these flags combine the strength of traditional polyester with lightweight construction. They dry quickly and remain lightweight, perfect for high winds and wet weather conditions. Tough-Ply Poly fabric also prints in much higher resolution than traditional polyester, giving your flag a crisp, detailed design. Choose from three sizes: 3'x5', 4'x6', and 5'x8'.
Outdoor Rhode Island Flags Pair Well with Many Products!
Demonstrate your patriotism with high-quality outdoor flags! Our Rhode Island state flags create beautiful flag displays when paired with a USA flag. Outdoor Beacon® Nylon American Flags are our best all-around fabric. These flags fly well in various wind conditions and hold color in harsh sunlight. We also carry Patriarch® polyester US flags for extra toughness and durability in areas with high winds.


For a uniform display, use the same fabric for your American and state flags. If flying your outdoor flags on the same flagpole, make sure your US flag is one size larger and flies above your state flag to avoid violating the US flag code.


Looking to add a third flag to your display? Fly military flags to display your national pride. We have officially licensed flags for all military branches. Our most popular offerings include the Army, Navy, Marine Corps, Air Force, POW/MIA and US Coast Guard flags. Custom flags are also great for schools and businesses that want to ignite community spirit.


Need a sturdy flagpole to fly your new flags? Carrot-Top is pleased to offer a wide selection of commercial and residential flagpoles suited for business and personal use. Our fiberglass flagpoles resist corrosion in coastal areas, while our heavy-duty architectural-grade flagpole withstands extreme winds to hold your flag high and proud. Shop our flagpole collection now or contact our Flag Pros for additional assistance!
What is the Meaning Behind Rhode Island's Flag Design?
The Rhode Island state flag features a white field with a golden anchor in the center. The anchor symbolizes hope and represents Rhode Island's maritime history and its significance as a seafaring state. Above the anchor is a blue banner with the state motto, "Hope," written in gold letters. The motto refers to the state's tradition of religious freedom and its hope for a bright future. The thirteen stars around the anchor and motto represent the original thirteen colonies that formed the United States. The flag reflects Rhode Island's strong connection to the sea, its commitment to freedom, and its proud place in American history.
Other State of Rhode Island Products for Sale
In addition to our outdoor Rhode Island flags, explore our selection of indoor flags, stick flags, and flag sets. Find the perfect fit for your needs with our high-quality products. Shop on our Rhode Island flag category page today!
Carrot-Top: Your One-Stop Shop for Patriotic Products!
Thousands of customers shop at Carrot-Top because of our unmatched quality and massive selection of patriotic products. In addition to our US state flags, we have many commercial-grade patriotic products. Shop now to view our collection of grave markers, flag cases, bunting, and more! Our Flag Pros are here to help if you need to checkout. Fill out contact us form to get started.