Details
Full Product Details for Outdoor Wyoming Flags: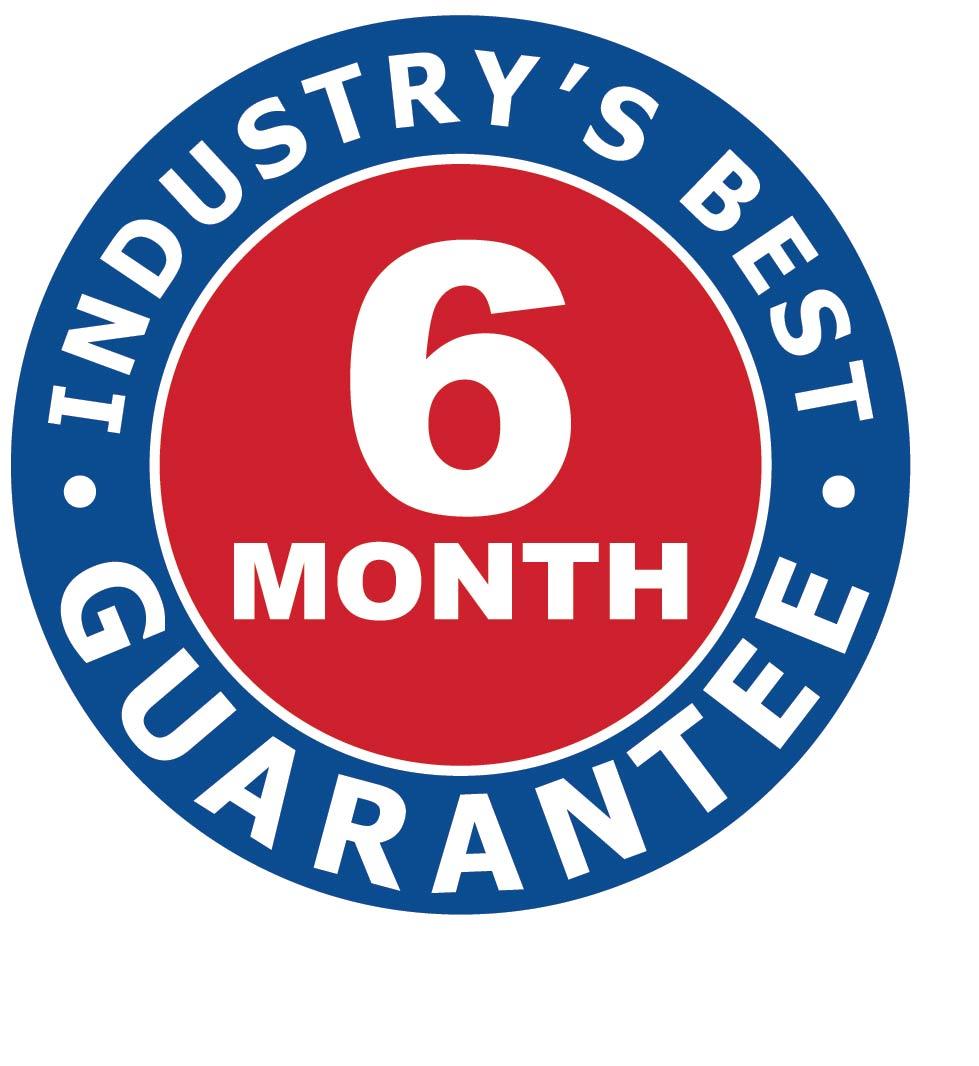 Celebrate the 44th state's rich history and iconic wildlife with a new outdoor state flag. Created from exquisite all-American craftsmanship, our Wyoming flags are built to withstand outdoor weather for the long haul. Order our Carrot-Top exclusive Beacon® nylon or Patriarch® polyester outdoor flags, and you will get our industry's best six-month guarantee. Our selection of premium fabrics will ensure you have the perfect match for your environment.

Bold, vibrant colors and reinforced stitching on fly ends

Single reverse finish; bison faces left on the front side and right on the back

Available in seven sizes and three fabrics

Strong poly duck canvas header and two rust-resistant brass grommets on flags up to 6'x'10'

8'x12' flag has two roped headings and one brass grommet for even stronger connection points

Made in the USA




Choose From Three Excellent Fabrics
Our outdoor Wyoming flags come in traditional outdoor flag fabrics, nylon and polyester, and our latest innovation, Tough-Ply Poly. Each flag fabric caters to different environments, ensuring you have the right choice for your region's unique weather patterns.
Patriarch® Tough-Ply Poly Wyoming Flags
This flag is made from a four-ounce polyester weave. Using advanced Open Weave technology, this brand-new material provides the toughness and durability of traditional polyester at a lighter weight. Expect this flag to perform well in windy open plains. It can also handle higher-resolution printing, creating crisp, beautiful designs. These outdoor Wyoming flags come in three flag sizes: 3'x5', 4'x6', 5'x8'.
Outdoor Beacon® Nylon Wyoming Flags
We recommend using Beacon® nylon flags in areas with mild to moderate winds. The lightweight material dries quickly and has excellent fly ability. Its vibrant 200-denier material resists fading and creates stunning, long-lasting displays. Choose from seven sizes when you shop for our Beacon® nylon Wyoming flags. Now available in 12" x18", 2'x3', 3'x5', 4'x6', 5'x8', 6'x10', and 8'x12'.
Outdoor Patriarch® Polyester Wyoming Flags
Our Patriarch® polyester flags will reliably last in areas with high winds. Constructed from strong, two-ply polyester that feels like cotton, polyester is our strongest flag fabric. Its heavy-duty construction has the resilience necessary to withstand Wyoming's vast plains. Now available in sizes: 4'x6', 5'x8'.
Pair Your Wyoming State Flag with Other Flags!
Celebrate the equality of state by pairing the state flag of Wyoming with other quality products. Our outdoor American flags come in fabrics that match outdoor Beacon® nylon and Patriarch® polyester US state flags. Our Patriarch® polyester and Beacon® Nylon American Flags have a six-month guarantee against tearing, fraying, and defeats. When ordering an outdoor US flag, choose one size larger than your state flag to avoid violating flag etiquette.


Looking for a third flag to add to your display? Choose any of our military flags or outdoor POW/MIA flags. Those wishing to advertise their school or business can coordinate with our Flag Pros to design and manufacture a custom flag.


If flying multiple flags on one flagpole, ensure you have a strong, commercial-grade flagpole. We recommend our heavy-duty architectural-grade flagpole to support the weight of multiple flags in windy, open plain areas.
Brief History of the Wyoming State Flag
Wyoming was one of the last states to create an official state flag. In 1916, the Daughters of the American Revolution held a contest encouraging state residents to submit a design. The winning entry, submitted by Verna Keays, featured a right-facing bison with the official state seal in the center. A red border lined the outside of the flag, followed by a white inner border and a blue field.

While the blue signifies justice and virtue, the red pays homage to Wyoming's Native American heritage and the blood spilled in battle. White represents purity and uprightness. Within the state seal, the Greek Goddess Nike holds a banner reading "equal rights." Wyoming holds a special status in the suffragist movement because it was the first state that gave women the right to vote.

Worth noting: Mrs. Keays' original bison design on the flag faced backward. Grace Raymond Hebard, a teacher at the University of Wyoming and a well-known suffragist, suggested turning the powerful animal to face the hoist and stand against the wind like real buffalo. Even though the legislature never officially approved this change to the original design, it was quickly embraced and used on all future flags.
Check Out Our Other Wyoming Flag Products
Carrot-Top offers many different ways for you to express your state pride. In addition to our outdoor flags, we carry indoor flags lined with an elegant gold fringe, stick flags, and Wyoming flag sets that make stunning presentation sets. View our Wyoming flag category page for the full selection.
Carrot-Top: The Most Trusted Flag Retailer for Businesses
Carrot-Top is a women-owned small business, led by a trusted team of Flag Pros with over 70 years of combined experience. Our reputation for delivering high-quality commercial-grade products is why we're the preferred vendor for many schools, businesses, and government agencies. As a proud member of NIFDA, FMAA, and the BBB, we prioritize our customers' security and uphold unparalleled customer service. For help shopping, don't hesitate to contact our Flag Pros via our contact us form.