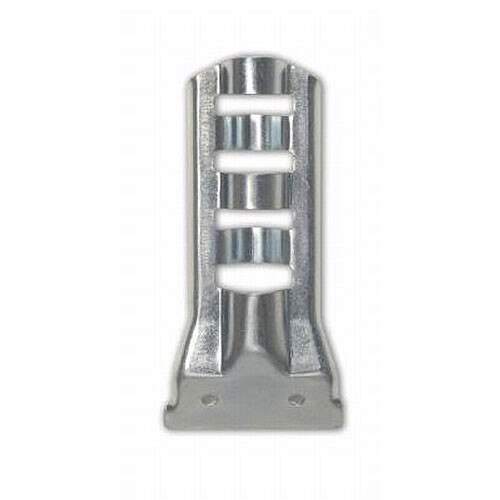 Stamped Steel Flag Pole Bracket
Details
Full Product Details of our Stamped Steel Flag Pole Bracket:


Our stamped steel flag pole bracket works perfectly in a classroom, at your work place or in your house for a wall mounted flag display. These stamped steel flag brackets can be used with any of our Mounted Classroom American Flag.

Why Should Buy the Stamped Bracket from Carrot-Top Industries?
The steel flag pole bracket features stamped flat steel sturdy enough to hold up one of our classroom flags or a flag mounted on a pole or staff with a diameter measuring 3/8" to 1/2". This stamped flag bracket measures 4" long and 2" wide and will hold your flag at a 45 degree angle. Easily attached the bracket to your wall using the included two 1" threaded screws and anchors to ensure it is secure. The steel flag holders are intended for use in indoor flag displays and are not recommended for outdoor flags. Carrot-Top also carries a variety of flag pole brackets for both indoor and outdoor use.


Looking to explore more options for your flag mounting needs?


At Carrot-Top Industries, we understand that every flagpole installation is unique, which is why we offer a wide range of alternatives to the Stamped Steel Flag Pole Bracket. Whether you're searching for a durable stainless steel bracket or a multi purpose brackets, our complete list of Flag Mounting Brackets has got you covered.

Discover an Array of Other Premium Options at Carrot-Top Industries!


We pride ourselves on being able to provide you with everything you might need for patriotic or special events. See our wide array of American flags including our unique Beacon® Nylon American flag and Patriarch® polyester American flag. Our exclusive flags are made with no compromise to quality and are known to exceed industry standards for lifetime. We also do a variety of custom products including custom flags and custom mats. For any questions, please contact our Flag Pros today!