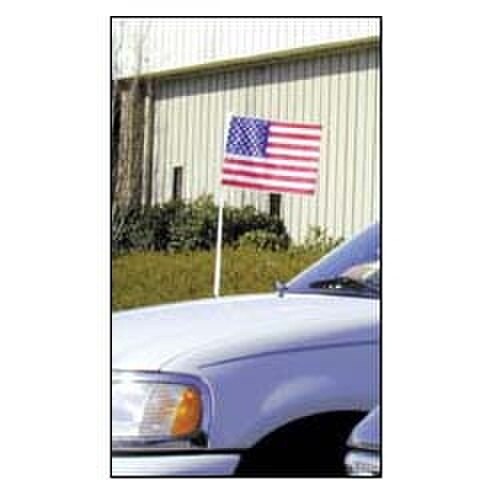 U.S. Auto Antenna Flag 12"X18"
Details
A little flag can make a not-so-little statement about your patriotic spirit!
Made from 4-mil polyethylene
12" x 18" polyethylene U.S. flag is attached to 32" sleeve
Perfect for parades and auto dealerships
Why Buy a US Auto Antenna Flag?
Perfect for parades and other events, the U.S. Auto Antenna Flag fits securely over your car's antenna and can be trimmed to fit shorter-length antennas. Comes complete with a 12" x 18" plastic U.S. flag attached to it.