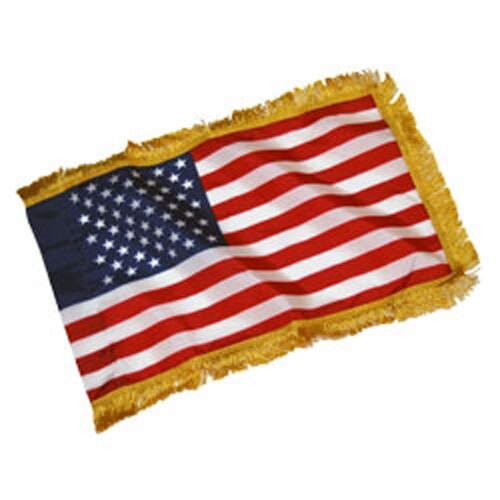 Details
The U.S Auto fender flags are a great replacement flag for any fender set. These fringed flags are available as an 8x12" or a 12x18" flag. Both options for the flag comes with a rayon gold fringe which brings out Old Glory's colors. Fringed fender flags are often seen on cars transporting American signatories around the world. These American fender flags are ideal for parades and other patriotic special events.
The U.S fender flags are made of durable materials for long term use on your vehicle. These flags are great to use as replacement flags for use with our Auto fender flag set. These fringed mini American flags are mostly used in parades and for other special events.
The flags come with a flag pole sleeve, used to attach the fender flag onto a fender flag staff. The mini fender flags can also be used in indoor displays with a mini flag staff and base if needed.
These flags are not recommended for use on vehicles moving faster than 15 miles an hour. Serious injuries and property damage can result if misused.