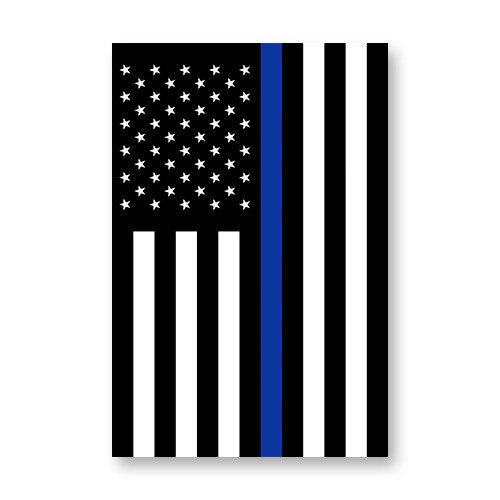 Thin Blue Line American Flag - 12" X 18"
Details
Our 12"x18" Thin Blue Line American flag is beautiful nylon, all weather flag symbolizing the courage of our nation's police men and women. This flag honors the efforts, duty and service of our community's fallen heroes.
Small Thin Blue Line American flags:
American flag with thin blue line
Crafted with superior 100% 200 Denier Nylon
12"x 18"; single reverse image, stitched stripes and sewn edges
Designed for outdoor use with our one-piece garden flag(AI612-Pole)
Great way to show pride and honor law enforcement
100% Made in the U.S.A.
Our 12"x18" American flag with thin blue line is one of the best ways to show your pride and support for our fallen law enforcement officers. These superior nylon flags are crafted for areas with light to moderate winds and are built to last. This law enforcement support symbol displays a black stripe representing fallen officers. Thin blue line American flags display a blue line enclosed by two black stripes, symbolizing the police who protect the public from crime and danger.
Our thin blue line American flags showcase a 1.5" flat pole sleeve across the top of the American flag with a thin blue line. These fully printed flags showcase a single reverse design and sewn edges. Carrot-Top recommends our one piece Garden flag pole (AI612-Pole). Shop our collection of Police and Public Safety Flags for other great ways to show your support for our law enforcement heroes. Please fill out our contact us form and one of our Customer Care Representatives will be in touch with you!