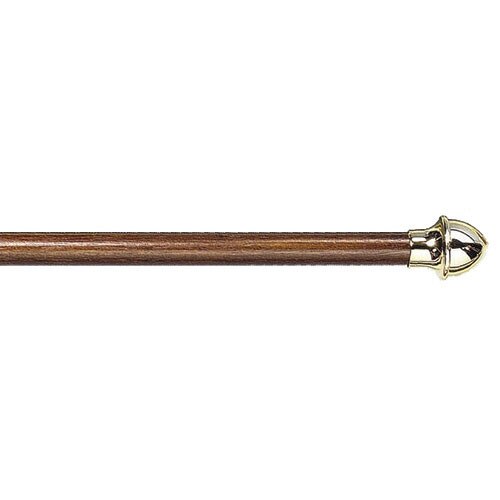 Oak Crossbar - Ceremonial Banner Pole
Details
The Oak Crossbar is a horizontal bar used for upright displays for banners or gonfalons. The crossbar is featured as part of our Oak Ceremonial Set and is perfect for displaying any banner. The crossbar is great to display graduation banners or military banners.
The ceremonial banner pole comes complete with two ornamental acorns on either side with a polished gold finish. It is available in 4 sizes to fit banners measuring 18", 24", 30" and 42" in width. Buy a hook and eye attachment separately to pair the banner pole with an indoor jointed oak pole and base to make a banner pole set for upright ceremonial banner displays.
The Oak Crossbar or Oak Banner Pole is commonly used to display gonfalons or other ceremonial banners. The crossbar and banner appearance is different to most other flag or banner displays and is great way to convey a sense of formality.
The banner pole comes in four different sizes to accommodate different banners widths. Choose the crossbar according to your finished banner width from the options above.
To attach a banner to the crossbar it's as simple as sliding one of the ornamental acorns off and inserting the cross bar in to the banner sleeve and then capping the crossbar off with the acorn again. Purchase a brass hook and eye separately to be used with a jointed oak pole. The brass hook and eye must carefully be screwed into the center of the crossbar and attached near the top of a jointed oak flagpole for an upright banner display.
If you're looking for a unique banner, call us or browse through our custom banner options!