Outdoor Delaware State Flag
Details
Full Product Details of our Outdoor Delaware State Flags: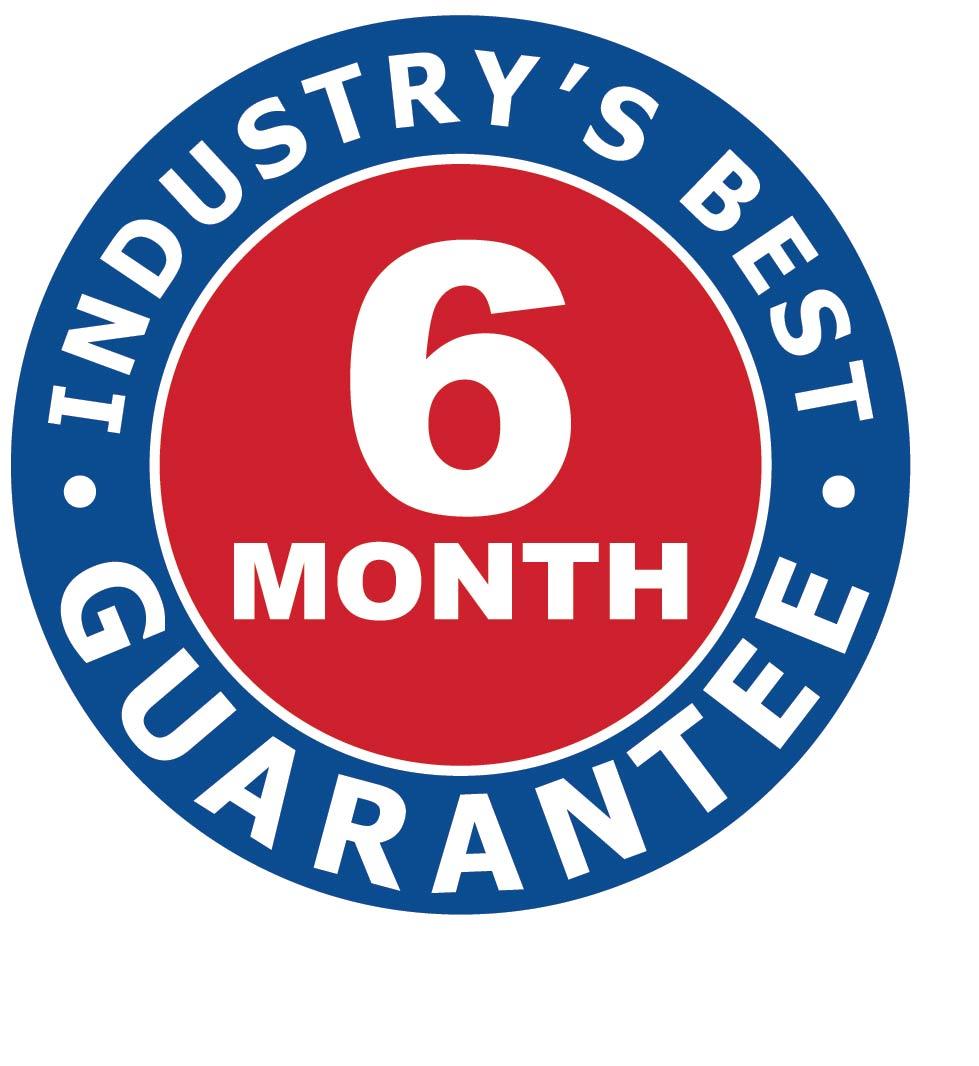 Create a powerful representation of your state pride and community spirit with a Delaware state flag. Our outdoor state flags are built to brave the elements so you can feel confident in your outdoor flag display. Choose from three durable flag fabrics to match the conditions of your environment. All flags come finished with strong canvas headers and rust-resistant brass grommets, so you can easily attach them to your flagpole. Outdoor Delaware flags feature the following:


Six-month guarantee when you purchase our Beacon® nylon and Patriarch® polyester flags

Huge range of sizes to complement your flagpole and American flag

Discounted when bought in bulk

Two brass grommets on flags 6'x10' (8'x12' has a roped heading and one brass grommet)

Single-reverse finish with a design that shows on both sides
What Delaware State Flag Fabric Should I Choose?
Consider the weather in your area and how you plan to hang the flag when choosing an outdoor state flag for your business. This guide and our Flag Pros can help you choose the best flag for your needs.
Outdoor Beacon® Nylon Delaware Flags
Choose nylon for your outdoor Delaware state flag if you live in an area with mild to moderate winds. Our nylon flags are made from 200-denier nylon lightweight enough to fly in low winds but strong enough to hold up in outdoor weather. These flags are also perfect if you plan to hang them on a wall-mount flagpole. Nylon flags dry quickly and resist mold and mildew. Now available in seven sizes: 12" x18", 2'x3', 3'x5', 4'x6', 5'x8', 6'x10', and 8'x12'.
Outdoor Patriarch® Polyester Delaware State Flags
Our polyester flags are spun from ultra-strong two-ply polyester that's soft to the touch and very resistant to harsh weather. Choose polyester if you live in areas with consistently high winds, like the coasts or mountains. Outdoor polyester flags are available in three popular sizes: 3'x5', 4'x6', and 5'x8'.
Outdoor Patriarch® Tough-Ply Poly Delaware Flag
Tough Ply-Poly flags are made from polyester fibers that form an open weave. Open Weave technology allows wind to pass through the flag fabric, reducing weight and strain on the material. This means the flag can withstand high winds but still fly nicely on mild weather days. This material also allows for higher-quality printing, which means you can have finer, more crisp detail in your Delaware coat of arms. Grab these outdoor Delaware flags in three sizes: 3'x5', 4'x6', and 5'x8'.
Pair Your Outdoor Delaware Flag with Other Products
Carrot-Top's outdoor American flags will perfectly complement your US State flag. Our Beacon® Nylon American Flags are a top choice among customers for their flexibility and quality design. Another popular option is the Patriarch® Polyester USA flag, which maintains its shape and vibrant colors even in areas with strong winds. We suggest combining your polyester flag with one of our heavy-duty architectural-grade flagpoles designed for extreme winds to ensure a sturdy and hassle-free display.


Once you have selected your state flag, we recommend choosing an American flag in matching flag fabric to create a uniform flag display. Your American flag should be at least one size larger if you plan to fly it on the same flagpole as your state flag. This avoids violating flag etiquette. Go to our American flag category page to learn more about choosing the right-sized American flag or fabric for your flagpole.


Do you have an armed service branch that you wish to represent? Our military flags are officially licensed and create bold and vibrant displays. Those wishing to advertise their business or showcase their school's logo can order our custom flags. Carrot-Top has many outdoor flag options to make representing your community effortless.


What Other Delaware State Flag Products Does Carrot-Top Sell?
Carrot-Top sells many Delaware products designed for indoor use as well. Our indoor Delaware flags and flag sets create beautiful indoor flag displays. Express your state pride at official ceremonies, offices, or other formal settings with Carrot-Top products! See our Delaware state flag category page to learn more.
History and Meaning Behind the State Flag of Delaware
Delaware is called "The First State" because it was the first state to ratify the United States Constitution. Despite being a part of the original 13 colonies, Delaware didn't create its state flag until 1913. Its current flag design features a colonial blue background and a buff-colored diamond. Centered in the diamond is the Delaware coat of arms.


The state's coat of arms includes a shield with three sheaves of wheat, representing the agricultural industry, and an ear of corn, symbolizing the state's abundance. Above the shield, a sailing ship represents Delaware's robust shipbuilding industry. On either side of the shield stands a farmer and a soldier. A ribbon with the state motto "Liberty and Independence" lines the bottom of the coat of arms. At the bottom of the flag is the date Delaware signed the US Constitution, December 7, 1787.


The colors in the Delaware flag represent the colors in George Washington's Revolutionary War uniform. The Delaware flag uses blue and yellow colors together to show that the state is loyal, determined, and has a strong farming heritage.
Celebrate the First State with Carrot-Top!
Carrot-Top is dedicated to providing high-quality products for your business! Our state and American flags come in many styles and fabrics. We also sell commercial flagpoles, flag sets, and accessories so you can display your flag anywhere. Those who need help shopping for products can contact our Flag Pros via our contact us form. They can help you choose the right product, checkout, and more!