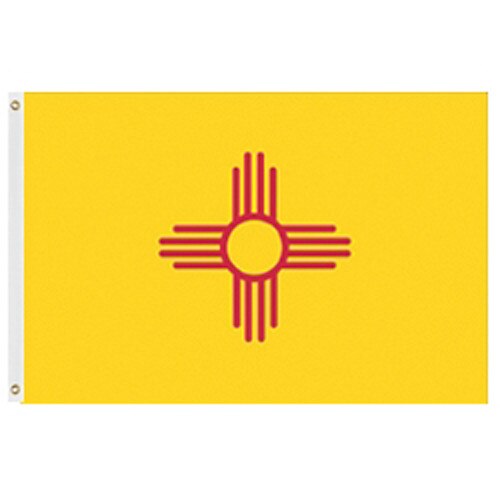 Outdoor New Mexico Flag for Sale
Details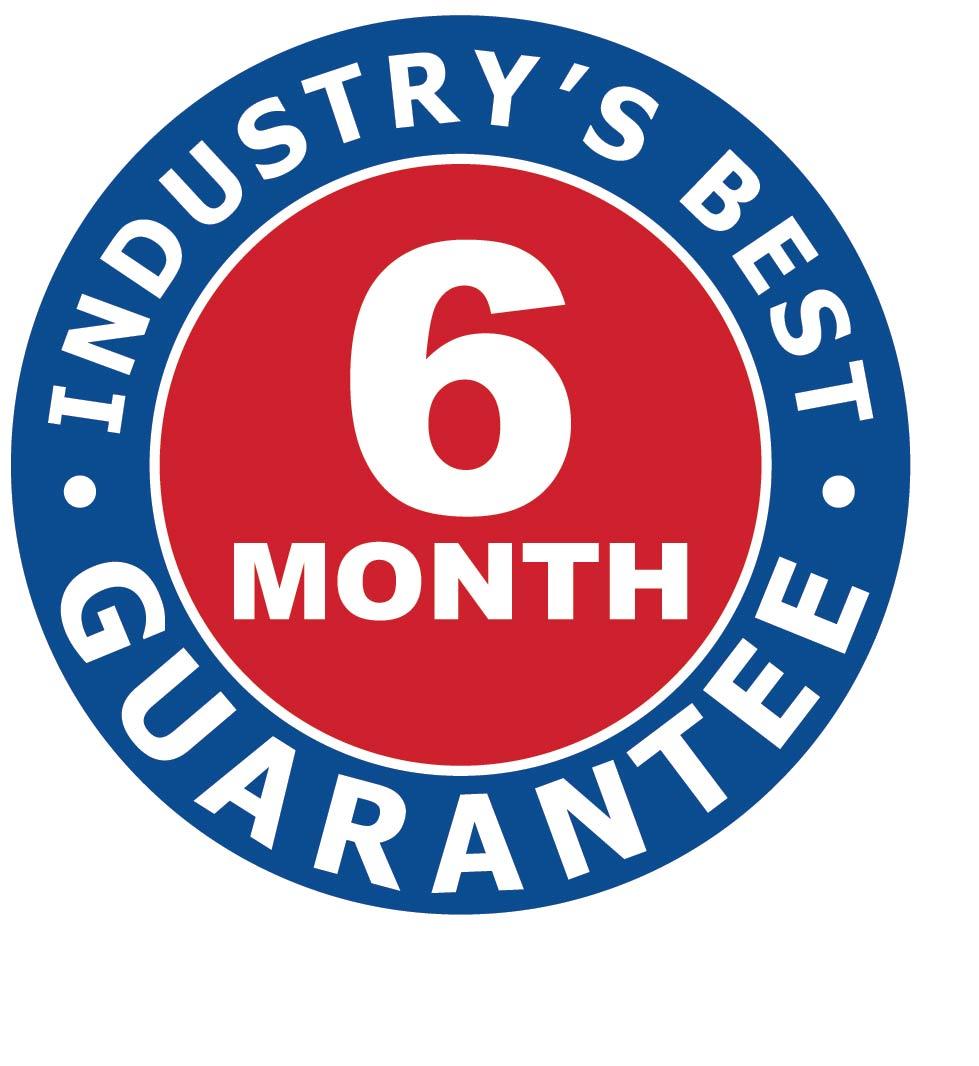 Full Product Details of our Outdoor New Mexico Flag:
Create a classic display that shows off your pride and love for New Mexico with our US state flags. Our outdoor New Mexico flags show the quality of American-made craftsmanship. Each flag has brass grommets, fray-resistant stitching, and bold and bright colors. Our huge size selection matches flagpoles of varying heights. Choose from three fabrics, Carrot-Top's exclusive Patriarch® polyester and Beacon® nylon or our brand-new Tough Ply Poly. See the description tab below for more information on our New Mexico flags for sale.


Strong canvas header with brass grommets for strong connection points

Roped heading reinforced with a galvanized metal thimble on larger flags for even studier attachments

Single reverse finish with mirror images on both sides

Industry's best guarantee when you buy Patriarch® polyester or Beacon® nylon

Made in the

U.S.A.
What Fabric is Right for New Mexico?
The best fabric for your outdoor flag depends on the wind conditions of your location. We recommend nylon for areas with mild to moderate wind and polyester or Tough-Ply Poly if you experience more extreme weather. Contact a Flag Pro if you need additional help choosing a fabric for your locality.
Outdoor Beacon® Nylon New Mexico Flags
Beacon® nylon flags are crafted with exclusive SolarGuard® 200 denier nylon. This means the fabric is lightweight enough to fly in the slightest breeze but durable enough to withstand the elements for several seasons. Our nylon flags are fade-resistant and glisten brilliantly in the sun. Since these flags are lightweight enough to fly on a mounted pole, they are perfect for indoor/outdoor use.

Our nylon New Mexico flags are for sale in seven sizes: 12"x18", 2'x3', 3'x5', 4'x6', 5'x8', 6'x10', and 8'x12'.

Outdoor Patriarch® Polyester New Mexico Flags

Our Outdoor Patriarch® Polyester New Mexico Flags are crafted with super strong two-ply polyester with the touch and feel of cotton. Considered one of our toughest flags, our polyester flags can withstand harsh winds for months. Sizes available include 4'x6', and 5'x8'.
Patriarch® Tough-Ply Poly New Mexico Flag
Are you looking for an alternative to traditional polyester, or need help deciding which flag to buy? Consider purchasing our Tough-Ply Poly. This flag is lightweight like nylon but as tough and durable as polyester. Its innovative Open Weave technology allows breezes to pass through the fabric for improved "fly-ability", strength, and quality. It's 100% polyester four-ounce knit weave flies when wet and dries quickly. This innovative New Mexico flag is for sale in three sizes: 3'x5', 4'x6', and 5'x8'.
What Other Flags Can I Fly With My New Mexico Flag?
Carrot-Top has an unmatched selection of outdoor American flags to fly along your state flag. Order a Patriarch® polyester and Beacon® nylon American flag and get the industry's best six-month guarantee. This means that if your flag tears or rips within six months, we will send you a free replacement. No other company provides a better guarantee.

You can fly your American flag on a pole separate from your state flag, or you can fly your two flags together. Flag etiquette states your state flag should be one size smaller than your American flag and always fly underneath. We recommend purchasing a heavy-duty architectural-grade flagpole if you plan to fly more than one flag on a flagpole.

Looking to fly a third flag or rotate your state flag out? Consider honoring the armed services with a military flag. Honor the brave service members of Holloman Air Force Base or Kirtland Air Force Base with an Air Force flag. Check out our military flag page to purchase flags for the other military branches.

You also purchase a custom flag for your business with our custom flags. We offer standard flag shapes, pennant flags, feather flags, and more. Just upload your artwork and instructions to get started.

What Other New Mexico Flag Products Can I Buy?
Carrot-Top sells a wide selection of flags and banners that represent New Mexico. Choose from our wide selection of New Mexico indoor flags, New Mexico flag sets, and more. Our New Mexico flagpole kits come with a telescopic flagpole that can be adjusted to fit your room, a gold cord with a tassel, a weighted base, and a beautiful indoor flag. You can also buy New Mexico stick flags for your desktop or bookshelf.
Brief History of the New Mexico Flag
New Mexico adopted its first flag in 1915 following its admissions into statehood. This flag lasted for several years until Daughters of the American Revolution sponsored a flag design contest in hopes of producing a new design that captured New Mexico's unique history.

The winning design featured a red sun symbol, a symbol of the Zia people. The Zia sun is centered on a yellow backdrop to represent the colors of the original Spanish conquerors. The red sun points in four directions to represent the sacred number of the Zia, a group of Native American people who now reside at the Zia Pueblo reservation located between Albuquerque and Santa Fe. The Zia believed that great gifts came in four: four seasons, four times of day, and four cycles of life.

Interestingly, the New Mexico flag is also similar to the Cross of Burgundy, the flag flown by Spanish conquistadors. The blending of the two design elements is intended to represent the Land of Enchantment's unique cultural heritage. See our New Mexico flag category page for a more detailed history of the flag of New Mexico.

Own a piece of history with a historical flag that celebrates New Mexico's admission into the Union at the 47th state on January 6, 1912, with a 48 Star US flag. Carrot-Top features a full range of US historical flags.
Why Carrot-Top is the #1 Flag Provider for Businesses
Carrot-Top has an unmatched selection of flags and patriotic products. Whether you are looking to celebrate pride in your community or want products tailored to your business, Carrot-Top has it all. Our 40+ years in the flag industry means we have all the knowledge to help your business display its pride with ease. Contact us today with any questions or advice.