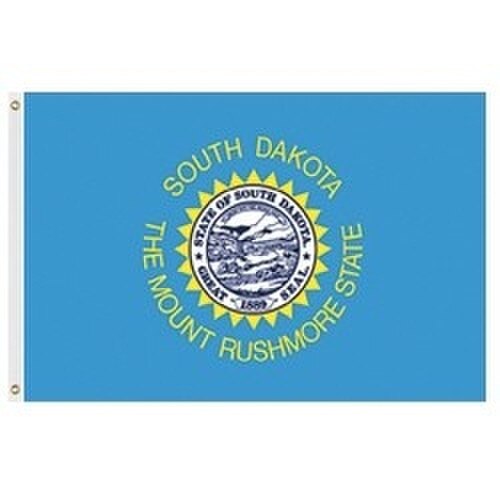 Outdoor South Dakota Flags
Details
Full Product Details of our Outdoor South Dakota Flag: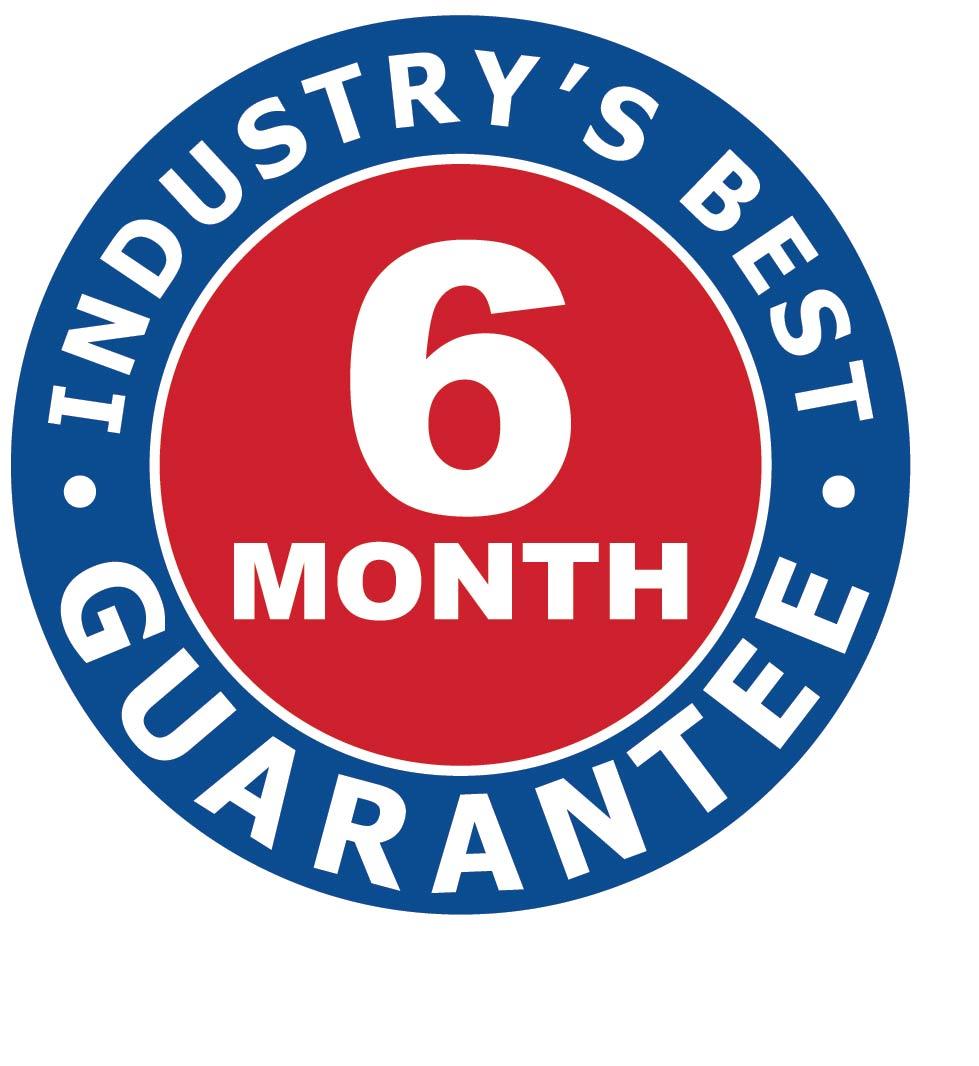 Celebrate your love for the Mount Rushmore state with a brand-new outdoor South Dakota flag. Our outdoor flags are made with top-quality materials that are guaranteed to last at least six months when you purchase our Beacon® nylon or Patriarch® polyester fabrics. Find the perfect fit for your display needs when you shop at Carrot-Top!
Available in three fabrics to meet the demands of your location
Strong canvas heading and two rust-resistant brass grommets for easy hoisting
Metal-infused roped headings and one brass grommet on flags 8'x12' and larger
Two brass grommets on flags up to 6'x10' (8'x12' has a roped heading and one brass grommet)
Single-reverse finish with a design that shows on both sides
Made in the U.S.A.
Choose From Three Amazing Fabrics!
Have questions about which fabric to choose? Read the paragraphs below or fill out our contact us form if you have additional questions.
Outdoor Beacon® Nylon South Dakota Flags
Our nylon outdoor flags are crafted with SolarGuard® 200 denier nylon, making them fade-resistant and able to withstand different weather conditions. They come with two brass grommets for easy hoisting and have a shiny, eye-catching finish that gleams in the sunlight. Order our nylon flags if you live in an area with mild to moderate winds or plan to hang your flag on a wall-mounted flagpole. Nylon South Dakota state flags come in seven sizes: 12"x18", 2'x3', 3'x5', 4'x6', 5'x8', 6'x10', and 8'x12'.
Outdoor Patriarch® Polyester South Dakota Flags
Our polyester flags are the best choice if you need a flag that can handle high winds. Made from tough, skillfully woven two-ply polyester with a cotton-like texture, these flags are super sturdy. Count on our polyester flags to keep their bright colors and fabric integrity even in areas with harsh weather. Now for sale in three popular sizes: 3'x5', 4'x6', and 5'x8'.
Patriarch® Tough-Ply Poly South Dakota Flag
Our Tough-Ply Poly fabric combines the durability of traditional polyester with a lightweight, flexible design. Made from 100% polyester, these flags can fly even when wet and dry quickly, perfect for areas with ample wind and rain. These flags are printed with greater resolution than other flag fabrics, so your South Dakota flag display looks impressive and detailed. Tough-Ply Poly is a great alternative to polyester, especially for windy areas. Grab our newest fabric options in three sizes: 3'x5', 4'x6', and 5'x8'.
Pair Your Outdoor South Dakota Flag with These Other Great Products
Looking to pair your outdoor state flag with an outdoor American flag? Carrot-Top offers high-quality American flags that perfectly complement your outdoor South Dakota state flag. These flags come in many flag sizes and fabric types with premium features like a strong canvas heading, brass grommets, and a six-month guarantee against fraying and tearing. Order our Beacon® nylon US flags for a great all-around flag or our Patriarch® polyester if you live in an area with high winds. Your American flag fabric should match your state flag fabric for a uniform display.
Want to display three flags? Add a third flag to your display with Carrot-Top's extensive selection of military flags. We carry all six military branch flags and POW/MIA flag, so you can show your support and appreciation for the armed forces. These officially licensed flags create a powerful and patriotic display alongside your South Dakota flag.
In addition to our military flags, businesses can also order custom flags from Carrot-Top. These flags can be customized with your logo, mascot, or any image you want. Read our FAQ for additional information on our custom flag process.
Those starting a flag display from scratch can choose from our wide selection of commercial-grade flagpoles. We recommend that people in the windy South Dakota plains order the heavy-duty architectural-grade flagpoles, but we also carry many fiberglass and residential flagpoles if you want something at a lower price point. Fill out our contact us form if you need help shopping for flagpoles.
Brief History and Symbolism of the South Dakota State Flag
The South Dakota State Flag has a sky-blue field with the state seal in the center. The seal shows a landscape with hills, a river, and a steamboat, and the sun rising over the plains, symbolizing a new day. The state motto, "Under God the People Rule," appears on a scroll. Gold triangles surrounding the seal represent the state's natural resources. The flag design reflects the state of South Dakota's natural beauty and people's determination to govern themselves.
Other South Dakota Products for Sale
Carrot-Top offers a variety of South Dakota flags designed for indoor and outdoor use, including indoor South Dakota flags, stick flags, and flag sets. Create beautiful displays for official ceremonies, offices, or other formal settings with our indoor flag products!
Why Buy Your Outdoor South Dakota Flags from Carrot-Top Industries?
At Carrot-Top Industries, we take pride in offering a wide selection of products, catering to all your flag-related needs. Whether you're looking for historical flags, classroom flags, grave markers, or more, we have you covered. Ordering our products is simple: just choose your preferred fabric, size, and quantity, and click "add to cart" to start the checkout process. If you need assistance while shopping, our flag pros are always available to help guide you through the selection process. Fill out our contact us form for help ordering!