Safety Style Mini U.S. Flag - 4" x 6"
Details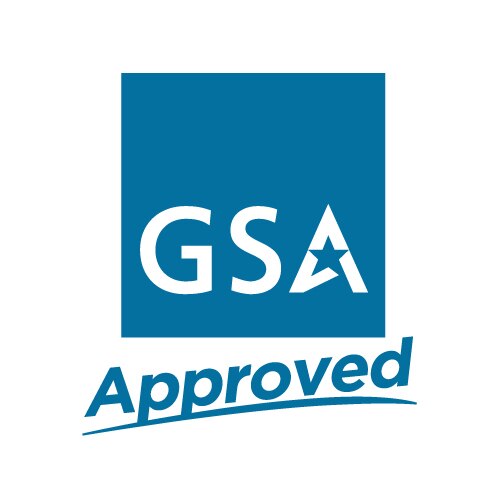 HOW TO ORDER CORRECT QUANTITY FOR 4" X 6" WITH RED TOP (AB207POL): QTY 1 = 12 FLAGS. OTHER SIZES SOLD INDIVIDUALLY.
Our safety style U.S. mini flags are perfect for parades, rallies, sporting and public events. Carrot-Top features three attractive varieties of handheld flags with a ball ornament: the Mini Cotton U. S. flag, the 4" x 6" No Fray U.S. Mini Flag and the 4" x 6" Polyester U.S. Mini Flag with Saf-T-Ball Top.
All Safety Mini U.S. flags measure 4"x 6" and stand 10" tall
Features a 50 Star U.S.A. flag design
Securely attached to a plastic or wooden dowel with two staples
Topped with a decorative, 3/16" (red or gold) ball ornament
Safety style mini U.S. flags are perfect for ages 3 and up
GSA Contract Pricing on select items only
Made in U.S.A.
Our Miniature Safety Flags offer three impressive looks. The Cotton U.S. Mini Flag features a printed, poly/cotton U.S.A. flag design mounted on a gold, plastic staff. The flag is sewn on all four sides with a single row of red stitching. Plastic staffs eliminate the risk of splinters which may occur with wooden staffs and offer a more distinctive look.
The No Fray Mini U.S. Flag features styled, quality cotton material specially treated to resist fraying and wear and tear. This mini flag design is mounted onto a natural wooden dowel and topped with a plastic golden ball. These long-lasting flags are built to last and look great over time.
Our Mini U.S. Flag with Saf-T-Ball is a printed poly blend flag with stitched seams on all four sides. Flags have special zigzag stitching on the hoist and fly end sides. These small flags are mounted on a white-colored dowel and topped with a large red ball.
Our Safety-Styled Mini U.S. Flags are eye-catching flags with great value. These flags are great as giveaways. Share your patriotism without worry of injury that may occur with sharp or pointed ornaments. Purchase large quantities and save.
Carrot-Top offers a broad selection of the U.S. Mini Flags. Our Beacon® Nylon American Flag and Patriarch® Polyester American Flag are two of the finest flags available. Our custom products can showcase your logos, photos or images. For more information, please fill out our contact us form and one of our Customer Care Representatives will be in touch with you!