Details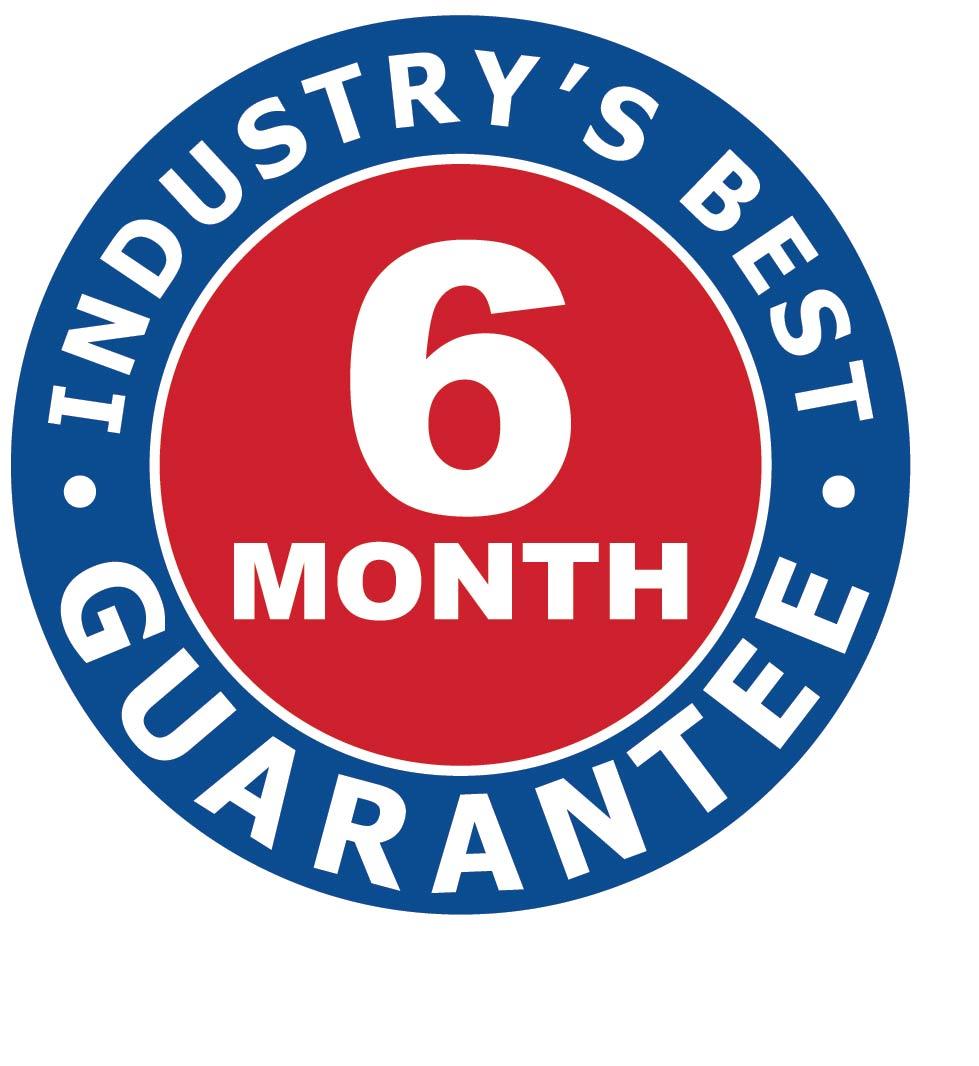 Full Product Details of our Outdoor Louisiana Flag:
There's no better way to honor the Pelican state than with a brand-new outdoor flag. Our outdoor Louisiana flags are constructed of the highest quality materials and feature bold, fade-resistant colors with exquisite lock stitching. You can purchase your new state flag in three stunning fabrics, including our Carrot-Top exclusive Beacon® nylon and Patriarch® polyester. Our Carrot-Top exclusive fabrics come with a six-month guarantee, meaning if your flag frays or rips, we will send you a free replacement. See the description tab below for more information about our outdoor Louisiana flags.

Brass grommets and a strong canvas header for strong connection points

Huge size selection to match your flagpole

Single reverse finish, with mirror images on both sides

Steep discounts when bought in bulk

Fly end stitching to prevent tears

Made in the U.S.A.
What is the Best Fabric for the Louisiana State Flag?
We offer our LA state flags in three fabric types so that everyone has something ideal for their locality. Purchase our nylon flags if you live in an area with mild to moderate weather. Polyester or Tough-Ply Poly is well-suited for extreme weather regions. Polyester is our most popular flag due to its strength and durability.
Outdoor Beacon® Nylon Louisiana Flags
Our outdoor Beacon® nylon Louisiana Flags work well for the mild conditions found throughout the state of Louisiana. Made of lightweight SolarGuard® 200 denier nylon, this flag will wave beautifully in the faintest breeze. They also dry quickly and resist fading in the sun. Our nylon flags' durability through rain or shine makes them perfect all-weather flags. You can buy your nylon LA flag in seven sizes: 12"x18", 2'x3', 3'x5', 4'x6', 5'x8', 6'x10', and 8'x12'. Our largest flag, the 8'x12', comes with a roped header reinforced with two galvanized metal thimbles for extra-strong connection points.
Outdoor Patriarch® Polyester Louisiana Flags
Are you looking for a heavy-duty flag that can withstand extreme winds? We recommend our Patriarch® polyester flags. These flags are crafted from tough, skillfully woven two-ply polyester that looks and feels like cotton. Our polyester LA flags are for sale in three sizes: 3'x5', 4'x6', and 5'x8'.
Patriarch® Tough-Ply Poly Louisiana Flag
Are you looking for something that is more durable than nylon but more lightweight than polyester? Our Tough-Ply Poly may be the flag for you. This flag is made from 100% polyester fibers spun into a four-ounce weave. Open Weave technology allows wind to pass through the fabric, making it more lightweight and durable. Tough-Ply Poly dries quickly and even flies when wet. It is also capable of withstanding higher-resolution printing, meaning more detail in your flag. Order your Tough-Ply Poly Louisiana flags in three sizes: 3'x5', 4'x6', and 5'x8'.
What Other Louisiana Flag Products Can I Buy?
Carrot-Top has a huge selection of Louisiana flag products. Our indoor Louisiana flags are perfect for anyone looking to display their state pride inside their office, church, or school. These flags feature a stunning gold fringe and a lined pole sleeve. Purchase alone or part of a Louisiana flag set. Finally, feel free to explore our complete list of Louisiana Flags.


Are You Looking to Pair Your Louisiana Flag with Other American Flags?
Carrot-Top Industries has the finest selection of US state and American flags. Considering pairing your outdoor Louisiana flag with one of our many US flags. Order a matching size and fabric type if you plan on flying your flags on separate flagpoles. We carry outdoor American flags in Patriarch® polyester and Beacon® nylon. Our Beacon® nylon American Flags are some of the best all-weather and all-around flags available and come with our industry's best guarantee for added protection.

You can also fly your outdoor American flag on the same flagpole as your LA flag. If doing so, we recommend ordering your American flag in a size larger than your state flag to maintain proper flag etiquette. It would be best if you had a strong flagpole when flying multiple flags on the same flagpole. We recommend our heavy-duty architectural-grade flagpole for multi-flag displays.

Are you looking to add a third flag to your display or rotate your flags throughout the year? Our military flags are the perfect way to show your respect for the armed forces. We have Army, Navy, Marine Corps, Air Force, and Coast Guard flags available in six sizes to match your display.

You can also choose from our selection of custom flags. These outdoor flags are perfect if you want to add your business branding to your display.
Brief Louisiana Flag History
The flag of Louisiana features a blue field containing a mother pelican feeding her young set atop the state motto "union, justice, and confidence." The origins of this current flag design date back to the 1800s but wasn't officially adopted until 1912 when the state legislature made the pelican flag official. In 2006, the state legislature revised the flag slightly to add three drops of blood to the pelican's chest. This was based on the medieval belief that pelicans tore their own flesh to feed their children and symbolizes Louisiana's willingness to make sacrifices on behalf of its people. The pelican is Louisiana's state bird and has symbolized the state since colonial times.
Carrot-Top: The Best Flags for Louisiana and Beyond!
Carrot-Top carries a high-quality selection of state and American flags. With over 40 years of experience, we know which flags are best and only sell the highest quality products. Choose from our flags or patriotic items, such as American Flag Bunting or flag display cases. Carrot-Top has it all! Fill out a contact us form or register your account to get started on your order.