Polyester Double Sided POW/MIA Flag - Patriarch®
Details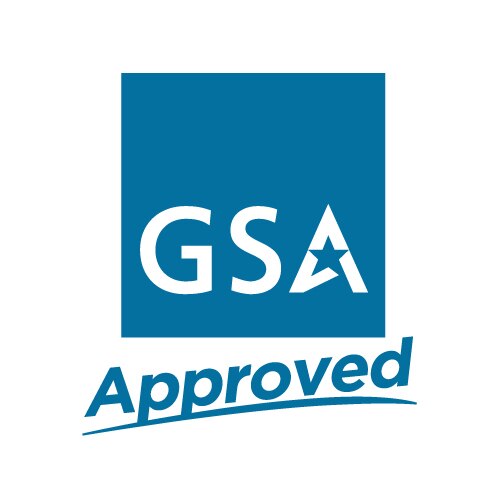 NOTICE: Due to COVID-19, our vendors are experiencing delays which may delay shipment of your 3' x 5' flag order. 4' x 6' and 5' x 8' flags are available at this time.
Full Product Details of our POW MIA Black Flag:
For over 40 years, the familiar POW/MIA (Prisoner of War/Missing in Action) emblem has represented those missing in action or interned during the Vietnam War. Carrot-Top's Pow Mia black flag is offered in high-quality polyester for outdoor use.
POW/MIA flags should be flown on select occasions (see below)
Choose sizes from 3' x 5', 4' x 6' or 5' x 8' sizes
Two-ply 100% spun polyester fabric
Canvas heading, brass grommets for attachment to flagpole halyard
Suitable for moderate to high winds
Double rows of stitching with four rows at the fly end
Double seals sewed to flag, with a thin layer of fabric between
Backed by a 6-month guarantee
GSA contract pricing on select items only

Made in the U.S.A.

See below for more information
Why Buy a Polyester Outdoor Double-Sided POW/MIA Flag?
In 1972, WWII veteran and graphic designer Newt Heisley devised the POW/MIA emblem, with its silhouette of a man's head against a guard tower and barbed wire background. Over the decades, that iconic design came to represent all those who became prisoners or who were declared missing during the Vietnam War and any subsequent wars.
The POW MIA black flag can be flown every day but should be flown on the following occasions: Armed Forces Day, Memorial Day, Flag Day, Independence Day, Veterans' Day and National POW/MIA Recognition Day (third Friday in September).
Carrot-Top's Patriarch® Polyester Outdoor Single-Sided POW MIA Flag is digitally printed on two-ply 100% spun polyester fabric, similar to our Patriarch® American flags. The double-reverse design will read correctly on both sides and is two seals stitched together with a thin layer of material between. As a result, these flags are heavier and require more wind to flutter and fly.
You can choose from 3' x 5', 4' x 6' or 5' x 8' sizes, all finished with a canvas header and grommets for ease of attachment to a flagpole halyard. Polyester flags are suitable for areas with moderate to high winds.
Exploring Different POW/MIA Flag Fabric or Products?
You have the option to buy our Nylon POW MIA Flag if you are looking for a different fabric. Additionally, browse our complete list of POW/MIA products and order today to show your respect to the soldiers who did not return.
Are You Looking for an American Flag to Hang it with Your POW/MIA Flag?
You have the option to choose from our premium quality Patriarch® Polyester American Flags or Beacon® Nylon American Flags. Alternatively, check out our Cotton American Flag.
Do you Have a Question About Our POW/MIA Flags?
For further details, please fill out our contact us form and one of our Customer Care Representatives will be in touch with you.