American Flag Bunting - Cotton & Nylon
Details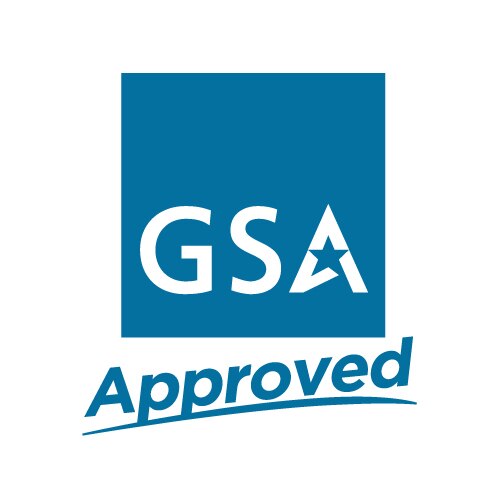 Full Product Details of Our Bunting American Flags:
Our bunting American flags fans with Stars are ideal for election campaign events, patriotic holidays, and any event where red, white, and blue are a vital part of your décor.
Bunting Fans feature five concentric stripes with white five-pointed stars printed on the middle blue stripe
Full half-circle fans available in 3' x 6' or 4' x 8' 3' x 3' half fans or quarter fans are available
Patriotic fans showcase a canvas heading with 3 brass grommets across the top for ease of display
Nylon bunting fans are durable and water-resistant, perfect for extended long term outdoor displays
Cotton bunting fans are a poly/cotton blend ideal for short-term outdoor use, colors may bleed if the fan becomes wet
GSA contract pricing on select items only

Made in the U.S.A.

See below for more information

American Flag Bunting, the Ideal Décor to Display your Patriotism!
The patriotic bunting fans with stars are perfect for indoor and outdoor use. Our nylon bunting fans are durable and water-resistant making them ideal for long term outdoor use regardless of weather conditions. The cotton bunting fans can be used outdoors in short-term displays and dry weather. The patriotic embroidered stars are bold and crisp. Colors may bleed when wet. The cotton bunting fans do feature flowing, perfect pleats, and have a traditional look and feel to them. Both types of bunting fans are fitted with a header and grommets for attachment. The American US bunting flags can be held upright using flag hook and halyard. These patriotic bunting American flags are great for 4th of July, Memorial day, Veterans Day or to simply show off your patriotic decorations and swag over time. Our heavy-duty construction makes these fan bunting outdoor decor pieces great for the warm, windy summer months.
The Bunting American Flags are available in various sizes. The nylon and cotton bunting flags are available in a 4' x 8' and 3'x 6' size. Both fans are also available as a two-piece set with each fan measuring 3'x3'.
Our Bunting American Flags Pair well with these Other Patriotic Display Items
Our 9' Spinning white flag pole kit with 3' x 5' Beacon® Nylon flag makes showing your patriotism fun, quick, and easy! The installation process for this kit is seamless. This in-ground kit includes an aluminum 9' white spinning pole that measures 1" in diameter. The kit also includes our exclusive 3' x 5' Beacon® Nylon American flag, a rust-resistant aluminum ground socket, and a cap which prevents the ground socket from exposure to the elements when the flagpole is not in use. These USA bunting decoration flags look great anywhere they are displayed!
Another product that our customers often view when looking to display their patriotism at their homes is our American Banner Flags. These banner flags are a cost-efficient way to show off your pride in the red, white, and blue. American Banner Flags compliment the American flag bunting packages well to give a crisp, vibrant look to any home.
Carrot-Top also offers Embroidered American Nylon Windsock flags that pair well with this product. These Windsock flags are constructed with the highest quality nylon available and high-quality stitching to ensure longevity when cared for properly. Our Nylon windsock flags are crafted to withstand harsh weather elements and resist fading while floating beautifully in the wind to display the stars and stripes. These represent the US flag in all of its glory and provide the perfect outdoor flag decor for any setting.
Why Choose Carrot-Top Industries?
Make sure your patriotic flags are in great condition today for Independence Day! Carrot-Top industries prides itself on being your one-stop shop for patriotic products, and July decorations backed by over forty years of experience. We hold our standards high to ensure great products are going out our door and we offer top-of-the-line customer service assistance to ensure you not only get an excellent product, but that you can also get all your questions answered. For more about our products or for questions or concerns, please fill out our contact us form and one of our Customer Care Representatives will be in touch with you!