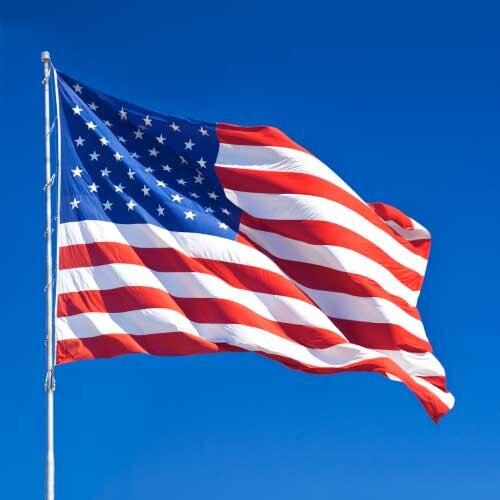 25' X 40' Patriarch® Polyester American Flag
Details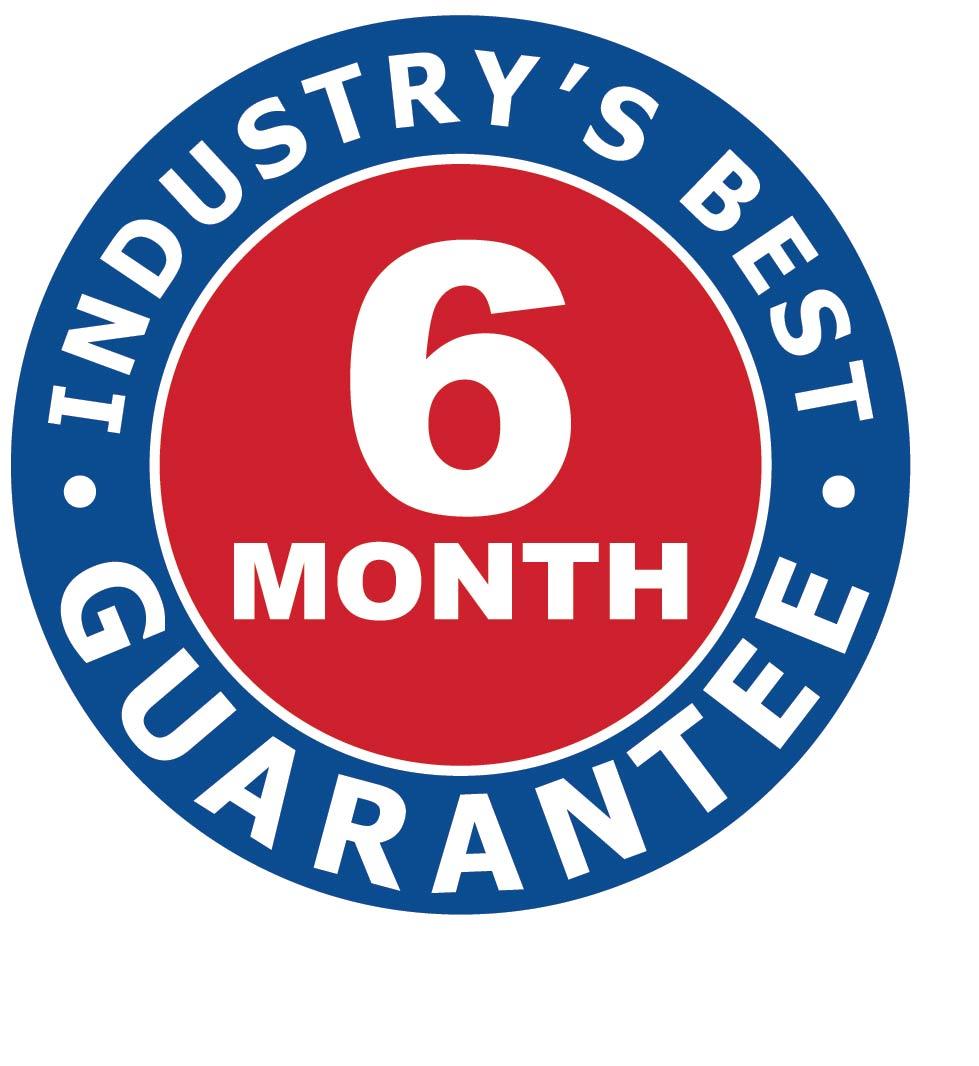 Buy a 25' x 40' polyester American flags ideal for unsavory weather and coastal areas. Used by cities, towns, villages, fire protection agencies and county governments.
Recommended for 100' flagpoles - internal rope steel flagpoles must be used
2-ply Patriarch® polyester designed for long-term all-weather use
Extra-large flag size features roped header with 3 grommets for secure attachment
Patriarch®, trusted for more than 30 years
6 month guarantee on fading colors, tears and defects to flag fabric

Made in USA
Why buy a 25' x 40' polyester American flag?
Make for Extra-large American flag displays – Attract attention and promote the patriotic spirit
25' x 40' Patriarch® polyester US flags belong to our group of extra-large American flags. They are the 3rd largest American flag size we offer. These flags are often bought by city, village and town officials and can be seen flown at other government institutions.
High quality finish with secure attachments
The 25' x 40' flags are fitted with canvas roped header and 5 grommets. These features allow the flag to be securely fastened on to any outdoor monster flagpole. The stars on the flag are appliqued on to the blue field. The applique process prevents stars from tearing or fading out like in printed flags.
Exclusive Patriarch® polyester material with 6 month guarantee
Our Patriarch® polyester is made of 2-ply woven fabric made specifically for use in extreme weather areas. The flags are thicker and heavier than our nylon American flags. The Patriarch® polyester material is dyed with fade resistant inks. All Patriarch® flags are covered by our 6 month guarantee. The guarantee covers tears, fading and flag manufacturing defects.
*Extra-large flags must be flown on internal halyard steel flagpoles. When flying 2 flags on a 100' flagpole we recommend using a 15' x 25' U.S flag and a secondary flag measuring 12' x 18'.
Call us to buy a 100' flagpole to display these 25' x 40' flags. Add all the outdoor flagpole accessories you need to complete the display. We offer solar lights, flagpole ornaments and much more. Browse through our collection of other flagpoles including ones measuring up to 80' tall. For more information, please fill out our Contact Us form and one of our Customer Care Representatives will be in touch with you!