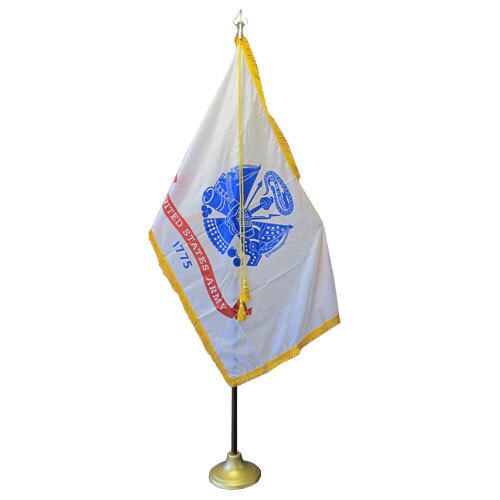 Brigadier™ Army Indoor Flag Set
Details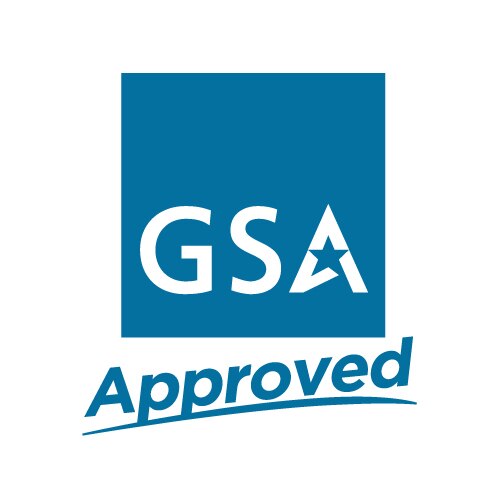 Our Brigadier™ Army indoor flag set is a complete indoor Army flag display. The Army flag set includes an indoor fringed nylon Army flag, a solid oak flag pole, flag pole ornament, cord and tassel set and a flag pole base.
The Indoor Army flag set is ideal for graduations at military academies or other prestigious ceremonies. To find out more about the flag set see the description tab below.
The Brigadier™ Army flag set includes a 3x5' Army indoor flag, 8' brass jointed oak pole, a 14lbs gold-finished flag pole stand, a 7" brass Army spear flag pole topper and a cord and tassel set. The jointed oak pole is a classic indoor pole. The flag pole can be disassembled for easy transport and features a handsome brass polished joint. The cord and tassel set included with the kit is made of golden rayon to complement the gold-fringed indoor Army flag.
The Army indoor flag sets can also be used for parades and honor guards. The Endura stand provided with the flag set is removable. The flagpole and indoor flag can be used in parade functions with a carrying belt. We also offer a variety of other parade accessories.
Carrot-Top is a one-stop shop for your Army Flags. Our range includes outdoor Army flags in nylon and polyester, mini Army flags and Army Officer Flags. In additions to military branch flags we also offer Veterans flags, flags to honor soldiers and Army grave markers for Veterans and soldier killed in the line of duty. To get more information about the Army indoor flag set or products seen on the website, please fill out our contact us form and one of our experienced Customer Care Representatives will reach out to you!